Still wondering where to purchase high-quality, elegant, and affordable bathroom faucets? Check out this site for the best German bathroom faucets brands in the market.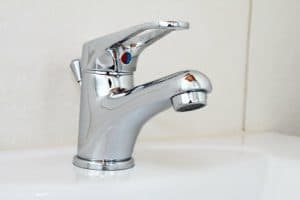 Source: Pixabay
Bathroom faucets may drastically improve the appearance of a room. They can transform ordinary bathrooms into elegant ones. 
It's critical to choose the correct bathroom faucet. It will not only bring style to the bathroom, but it will also save a lot of water.
There are varieties of faucets on the market that can help you save up to 90% of water compared to typical use. Bathroom faucets can also add style to the space. 
Moreover, automatic bathroom faucets are already available in the market. The advantages of having them are: saves water up to 95%, eco-friendly, durable, sophisticated, and easier to use. 
When choosing faucets, keep in mind why selecting a faucet for your home is so crucial. Buying a bathroom faucet from a trusted brand is more efficient than buying unbranded and cheap faucets that can be substandard. In addition, most brands offer a warranty, so it is safer to purchase a product from them.
However, there are lots of existing brands in the market. You might be wondering, which of the brands offers the best bathroom faucets? In this article, we will discuss the leading bathroom faucet brands in Germany. 
Are you looking for a reputable manufacturer from China to import wholesale bathroom faucets? Xiamen OLT Co., Ltd is a renowned manufacturer of bathroom faucets in China. Since 2002, we've been exporting high-quality, low-cost faucets to Asian, Australian, and European markets. Feel free to tell us what you need. We're here to serve you.
 Outline for the German Bathroom faucet Brands
Grohe

Handsgrohe

Dornbracht

Decor Walther

Emco

Hewi

J

örger
Top-rated German Bathroom Faucet Brands
1. Grohe
Type of Business: Manufacturer and Supplier
Location (Headquarters): Düsseldorf, North Rhine-Westphalia, Germany
Year Founded: 1936
Products offered: Bathroom Products and Kitchen Fittings
Annual Revenue: €1.35 Billion

Source: Grohe
Grohe is a multinational faucet company that started in Germany in 1936. From its five manufacturing locations, they ship faucets all over the world. Three of which are in Germany, Portugal, and Thailand.
Grohe aspires to provide clients with modern, durable, and luxurious products. With their eagerness to serve, the company was named one of Germany's Top 5000 Sustainable Brands. 
Bathroom Faucet Options
3 Hole Single Handle Faucets

4 Hole Single Handle Faucets

5 Hole Single Handle Faucets

Diverter Spouts

Free Standing Faucets

Bathroom types are Single Hole faucets, Centerset faucets, Vessel faucets, Widespread faucets

Touchless Faucets with high-quality and accurate sensors

Modern and classic designs with lots of finishes



2. Hansgrohe
Type of Business: Manufacturer
Location (Headquarters): Schiltach, Germany
Year Founded: 1901
Products offered: Bathroom Faucets and Sanitary Products
Annual Revenue: €1.077 Billion

Source: Hansgrohe
Hansgrohe is a sanitary fittings manufacturer based in Germany. Hans Grohe founded the company in Schiltach, Germany, in 1901.  
Hansgrohe is one of the world's largest suppliers of bathroom faucets and other sanitary products.
When it comes to aesthetics and practicality, Hansgrohe bathroom faucets are one of the best. Minimalist lines and curves in gleaming polished chrome are available. 
When it comes to features, their products have elegance and efficiency. They also offer automatic faucets designed to be disabled-friendly.
Bathroom Faucet Options
Single Handle Faucets

Electronic Faucets with Temperature Control

Futuristic technology

Excellent design and quality

Beautiful bathroom faucets from Metris, Metropol, Vivenis, Focus, and Logis collections



3. Dornbracht
Type of Business: Manufacturer
Location (Headquarters): Iserlohn, Germany
Year Founded: 1950
Products offered: Bathroom Fittings and Home Products
Annual Revenue: US$136.40 million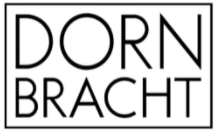 Source: Dornbracht
Dornbracht is a German manufacturer of bathroom fitting and sanitary products founded in 1950. 
Their bathroom faucet products are made with advanced technology to ensure high quality. The company aims to produce products that exceed expectations and meet customer's highest standards.
The designs of their products are unique and classy. To offer stylish bathroom faucets, they collaborate with great designers at Sieger Design. As a result, they complement all bathroom styles.
Bathroom Faucet Options:
Single Handle Faucets

Two Handle Faucets

Touchless Faucets

Deck and Wall Mount Faucets

State-of-the-art technology

Available in several finishes



4. Hewi
Type of Business: Manufacturer
Location (Headquarters):  Spaichingen, Germany
Year Founded: 1929
Products offered: Bathroom Products, Sanitary Ware, and Home Products 
Annual Revenue: US$90.18 Million

Source: Hewi
Heinrich Wilke founded the company Hewi in Spaichingen, Germany, in 1929. The first products created by Hewi were for agriculture. In 1934, Heinrich Wilke was given a German Inventor's badge.
In later years, they started to manufacture door handles, sanitary ware, as well as bathroom products. 
With the company's perseverance in providing high-quality products, they became one of the leading brands in Germany. They have proved their excellence by upholding a good reputation for the past 90 years.
Bathroom Faucet Options:
Single Handle Bathroom Faucets

Automatic Bathroom Faucets with Sensors

Child-friendly bathroom faucets with unique designs

Accessible in numerous finishes



5. Jörger
Type of Business: Manufacturer
Location (Headquarters):  Mannheim, Germany
Year Founded: 1909
Products offered: Bathroom Fittings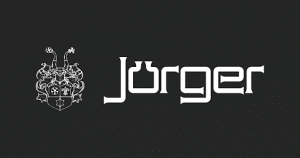 Source: Jörger
Jörger is a famous manufacturer of bathroom fittings in Germany. Its journey started in 1909 in Mannheim, Germany. 
Jörger designs and develops outstanding bathroom fixtures and accessories. Their collections are works of art and match all types of bathroom designs.
The company's current president, Oliver Jörger, is also one of the designers in the company. Thus, he was able to supervise the designing and manufacturing of every product.
Bathroom Faucet Options:
Single Handle Faucets

Widespread Faucets

Wall Mount Faucets

Outstanding designs and excellent quality

Modern and Classic bathroom faucet styles
Simple Tips in Buying Bathroom Faucets
Searching for bathroom faucets

beforehand will save you money and energy. 

Look for a high-quality bathroom faucet. Looks don't matter if, after several uses, the bathroom faucet starts to leak.

Expensive is not always equal to quality. There are lots of brands that offer

affordable faucets

that have the same functionality as the expensive ones.

Choose a design that matches your bathroom style. It will make your bathroom more elegant.

If you need a heavy-duty one, choose brass and stainless steel as the base material for the bathroom faucet.

If you want a long-lasting and easy to wash, choose a chrome finishing. However, if you need a more durable faucet, choose nickel as finishing. It may be prone to stains, but it's stronger.

Know your type of installation. In some applications, three, four, or even five holes are needed for one faucet.

If you have a bigger budget, try those

automatic bathroom faucets

. They are more economical in the long run. The designs of automatic bathroom faucets optimize water consumption.
Acquiring Bathroom Faucets from China
Most of the products available worldwide came from China. They are using advanced technology that lowers the manufacturing cost of the product. Thus, they become more affordable.
Even famous brands are looking in China to manufacture their products. Other than quality, the designs are also stunning. 
Based on the reports from the government of China, their revenue from the bathroom and sanitary products alone is over US$19 Billion. The country's capability to produce a large number of high-quality and stylish products is one of the factors in their success. 
Furthermore, the time spent in the production of the wholesale products is shorter since there are lots of manufacturing facilities in the country.
In choosing a manufacturer, there are lots of things to consider. Some of these factors are reputation, the service they provide, and the cost of hiring them. Thus, careful evaluation is necessary.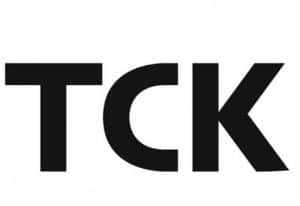 Source: Xiamen OLT 
Xiamen OLT is one of China's best manufacturers of bathroom faucets and sanitary ware. Using technology, they design luxurious and durable bathroom faucets. The products they manufacture are being used all over the world.
Since their main objective is to satisfy customer's needs and expectations, they incorporate new technologies into their products. The automatic bathroom faucets that they offer have temperature sensors, pressure sensors, high-grade actuators, and infrared technology. Hence, their products are known to be one of the most advanced bathroom faucets in the market.
The company's products have reached numerous Asian and Western countries. The rapid growth of companies allows them to dominate the market and compete with larger companies in China and other countries.
Bathroom Faucet Options:
Integrated Automatic Faucet with Temperature Control

Automatic Faucet with Manual Override Buttons

Capacitive Automatic Faucets

Automatic Faucet with Sensor at the Water Outlet

Wall-mounted Automatic Faucets
Conclusion
The purpose of this page is to provide you with a list of German bathroom faucet manufacturers. We were able to narrow down the list of German brands after collecting and analyzing all of the data. You can rely on the manufacturer listed above to give you the most fashionable, long-lasting, and innovative products at a fair price.
These companies have proven their excellence in manufacturing bathroom faucets and other related products. Rest assured that they'll provide what you need.
For more information, visit Oltsw.com, where you'll find a wide range of low-cost and high-quality bathroom faucets.
Reference links:
https://www.homestratosphere.com/bathroom-faucet-brands/