While finding the best kitchen faucet is a task that will make you sweat, it can certainly take a lot of time. If you are looking for the best kitchen faucets brands in Germany, you have come to the right place. To know more about kitchen faucet manufacturers, read on!
There are many criteria you must have in mind while selecting a kitchen faucet brand. Having a reliable kitchen faucet that is also durable and fancy is something most people consider before going on a search to find kitchen faucets. Limiting your search to a particular country can help you find the right company easily. 
Germany has several kitchen faucet brands that might just be the right fit for you. Instead of scouring the internet for relevant websites of good brands, just read this article to get to know the top kitchen faucet brands in Germany. A side note: Quality comes before anything else. Suppose you are looking for durability and an attractive design. In that case, we recommend checking out the products of Xiamen OLT Co., Ltd. Based in China, this company is a global supplier and might be just what you need to revamp your kitchen.
List of the Top 5 Tap Faucet Brands in Germany 
Following is a list of the best kitchen faucet brands that you can find in Germany:
Grohe

Hansgrohe

Blanco

Dornbracht

Jörger
Best Rated Kitchen Tap Brands in Germany
From one of the oldest kitchen tap manufacturing companies to some of the most technologically advanced ones, the following is a list of the best companies that manufacture and su[plu kitchen faucets in Germany:
1. Grohe
Type of Business

: 

Manufacturer and supplier 

Location (Headquarters)

: 

Hemer, Germany

Year Founded

: 

1873

Annual Revenue

:

€ 1.35 billion

Certificates

:

ISO 14001, ISO 45001, ISO 9001, and ISO 50001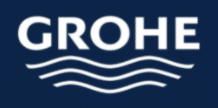 Grohe already had a good reputation as a faucet maker when it was founded in 1873 by Carl Nestler. The main business location was in Hemer, and the headquarters were located in Dusseldorf. Grohe offers kitchen faucet options in five sizes that range from XS to XL. Their products include:
Semi-pro

Pull-down

Pull-out

Bar and pot filling types                                          
The company also offers sinks to their customers that can be touchless, foot-controlled, or hands-free. Their recent Grohe Blue is an innovative approach as it offers the clients filtered chilled water directly from the faucet. The company has also launched a Grohe Sense Guard, which will notify the user in case there is a leak in the pipeline. The company has expanded its services and wants to become a full bathroom provider.
2. Hansgrohe
Type of Business

: 

Manufacturer

Location (Headquarters)

: 

Schiltach, Germany

Year Founded

: 

1901

Annual Revenue

:

€ 1.077 Billion

Certificates

:

ISO 9001, ISO 50001, ISO 14001, and ISO 45001

Catering to both kitchen and bathroom products, Hansgrohe group is actually older than Grohe kitchen faucets, even if the latter was founded earlier. Hansgrohe was founded in Black Forest, Schiltach, and its headquarters are at the same location to date. The company aims at providing great design with excellent quality products. The company also helps with kitchen planning through the resources available on their website.
Hansgrohe offers sleek faucets, sinks, and combination pieces. They use stainless steel for a smooth finish. Their faucets are user-friendly, high quality, and modern. They have a product catalog that features single lever faucets with pull-out and swivel flow. Their select 2-flow kitchen flow is an innovative take on modern kitchens. 
3. Blanco
Type of Business

: 

Manufacturer

Location (Headquarters)

: 

Flehinger Strasse 59, 75038 Oberderdingen

Year Founded

: 

1925

Annual Revenue

:

€ 394 million

Heinrich Blanc founded this company almost a century ago, and today, it is a global phenomenon. In Germany, Blanco provides their customers with bathroom services like sinks, faucets, and combination sets. Their kitchen mixer taps are the most sought-after products offered by them. Spare parts and accessories can also be sourced through this company. 
Blanco claims to have the best fitting possible for every kitchen. Their kitchen faucets are made for specific uses and ease of the customer. You can choose the right fitting based on the pressure, the design, the height, functionality, minimalism, and color. 
4. Dornbracht
Type of Business

: 

Manufacturer

Location (Headquarters)

: 

Köbbingser Mühle 6, 58640 Iserlohn

Year Founded

: 

1952

Annual Revenue

:

< $1M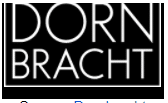 Dornbracht is a kitchen and bathroom products manufacturer and aims at improving the quality of life of its customers by providing them with comfort and good quality products. The service that you can expect from their kitchen faucets is Pull-Out, Pull-Down, Profi, Pivot, or Pot Filler, along with Side and Profi hand sprays. A customer can filter thriller search based on design, finish, and function.
Mainly a luxury brand, the products offered at Dornbracht have a designer product catalog. Their kitchen faucets come with platinum matte, dark bronze matte, polished chrome, dark brass matte, and dark platinum matte finish. 
5. Jörger
Type of Business

: 

Manufacturer

Location (Headquarters)

: 

Seckenheimer Landstraße 270-280, 68163 Mannheim

Year Founded

: 

1909

Annual Revenue

:

€ 6 million

The history of this company begins in the palace of Friedrich II of Baden, which was furnished by the founder of Jorger, Bernhard Jörger, in 1909. The kitchen faucets offered by this company are modern in their function but classic in their design. A mix of aesthetics and functionality, the most innovative series introduced by this company are Series 1909, Charleston Royal, Empire Royal, and Charleston Square. 
With design comes variety, and a customer can choose a chrome, matte, mink, sunshine, bronze, platinum, and gold finish. Jorger was reimagined in the 60s by Oliver and Gerhard E. Jörger, and they get credit for the product development and marketing on the company website as well. 
The Favourite Chinese Kitchen Faucet Brand 
If reading about the leading kitchen faucet brands makes you think the expense is going to be an issue, consider choosing a more affordable option that gives you premium quality.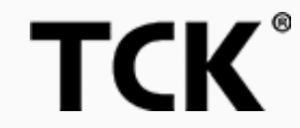 Established in 2002, Xiamen OLT is one of the most favored kitchen faucet brands based in China. A supplier with a global clientele, this brand merges quality with customer satisfaction. With a focus on technological innovation and providing certified products, Xiamen OLT attracts customers with its sophisticated manufacturing system that makes great use of intelligent technology. 
In their product catalog, some of the most appealing products are:
Automatic temperature control faucets

Infrared kitchen faucets

Built-in sensor faucets
You can also customize your faucets and get a FREE quote now.
Conclusion
This list is the perfect way to choose from the top kitchen faucet manufacturers in Germany. You can make your decision based on the quality, design, price, certification, sustainability, and functionality. 
Choosing the right kitchen faucet brand just became easy! Visit the Oltsw.com site now.