Are you looking for new kitchen faucets for the recently renovated kitchen? Your search is over! There are several options in America if you are looking for kitchen faucet brands. To know more, just scroll!
Introduction
The right kitchen faucets for your home are essential as they will define how your kitchen functions and appear throughout the course of the kitchen's use. There are several aspects you must consider before selecting the best kitchen faucet brand in America. However, if you are searching by service, certification, and popularity, this article will acquaint you with the top 5 American-made kitchen faucet brands. 
Limiting your search for the right brand within a country can make the job of finding a kitchen faucet brand easier for you. Consider our curated list to get to know some of the best American Made Brands that cater to kitchen faucets. 
Is your search for kitchen faucets as wide as the world? If yes, you should definitely consider visiting the website of Xiamen OLT Co., Ltd. Good quality products that come in exquisite design and are also durable; this company will ensure your kitchen faucets are a perfect addition to your kitchen.
List of the Top 5 Tap Faucet Brands in America 
The following is a list of the best kitchen faucet brands that are made in America:
Moen

Waterstone

Chicago Faucets

Brizo

Kohler
Best Kitchen Faucet Brands Made in America  
Some of the best kitchen brands made in America combine technological innovation and quality and provide customer satisfaction. Consider contacting any of these kitchen faucet manufacturers for the faucets in your kitchen. 
1. Moen
Type of Business

: 

Manufacturer and supplier

Location (Headquarters)

: 

North Olmsted, Ohio, United States

Year Founded

: 

1956

Annual Revenue

:

$100-$500 million

Certificates

:

IAPMO certification

Moen Incorporated is the top brand of North America and with good reason. This company caters to both bathroom and kitchen fixtures that include not only faucets but also showerheads, bath safety products, accessories, and kitchen sinks. The company claims that its products are available to clients who will be using them for commercial or residential purposes. Moen Incorporated combines the advantages of technology to make their products durable and useful. 
The company also offers faucets already installed in the faucet so that you can drink clean water whenever you need it, directly from the tap. These faucets have carbon-block filtration and offer a lifetime warranty. They also come with an electronic filter life indicator. Their touchless and Power Clean technology are also sought-after facilities. 
2. Waterstone Faucets
Type of Business

: 

Manufacturer

Location (Headquarters)

: 

Murrieta, California

Year Founded

: 

1999

Annual Revenue

:

$19 million

Certificates

:

ICC-ES product certification
Waterstone has been manufacturing faucets and kitchen fixtures that are handcrafted with details that add a unique touch to your home. If you are looking for something extravagant and luxurious, the Waterstone faucets will be ideal for aesthetics. The manufacturer provides design along with functionality, so the prices for their products are a bit expensive compared to other brands. 
The range of products offered at Waterstone includes faucets with water filtration, hot-water dispensers, and pot fillers. A popular brand in the US as well as in Canada, Waterstone ensures good quality and also offers a lifetime warranty on their kitchen faucets.
3. Chicago Faucets
Type of Business

: 

Manufacturer

Location (Headquarters)

: 

2100 S. Clearwater Drive, Des Plaines, Illinois

Year Founded

: 

1901

Annual Revenue

:

US $270 million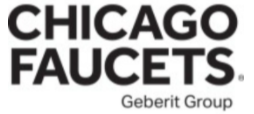 Chicago Faucets is more than a century old and finds its way on this list because of its commercial faucets that are known for their durability. The company is a subsidiary of Swiss Geberit AG. Chicago Faucets have their own research and development facilities, and they manufacture products that are proudly made in America. 
They offer many fixtures used in the kitchen and bathrooms. Their faucet options include:
Metering Faucets

Touchless Faucets

Manual Sink Faucets
Chicago faucets offer warranties on all tier products and also make sure their faucets are dispensing water efficiently. 
4. Brizo
Type of Business

: 

Manufacturer

Location (Headquarters)

: 

55 E. 111th Street, PO BOX 40980, Indianapolis

Year Founded

: 

2004

Annual Revenue

:

$15.8 Million

Another luxury American-made brand that manufactures kitchen faucets, Brizo stands out because of its sustainability efforts. Every kitchen faucet your order from Brizo will be made just for you as all their products are handmade and environmentally friendly. Their kitchen faucet options include bridge, pull-out, pull down, and articulating. You will have ten different finishing options to choose from. 
Technological innovation has made its way into the kitchen faucet industry, and Brizo offers kitchen faucets with electronic valves, ADA, VoiceIQ ™ technology, and Smart Touch technology. Choose from their wide catalog of faucets to furnish your home with handmade and green alternatives. 
5. Kohler
Type of Business

: 

Manufacturer

Location (Headquarters)

: 

Wisconsin

Year Founded

: 

1873

Annual Revenue

:

$ 7.0 Billion

A global phenomenon, Kohler is an American kitchen and bathroom utilities manufacturing company. Their sink faucets are divided into the categories: commercial, wall-mounted, and lav faucets. This company's website is made so that you can filter your search based on the price, the installation type, the color, the finish, the handles, and the number of handles. 
Kohler's selling point is its quality products, along with their reasonable prices that make them affordable for anyone willing to upgrade their kitchen and bathroom. Ideal for clients of both residential and commercial ends, Kohler's products have both the variety and quality as their advantage. 
The Ideal Chinese Kitchen Faucet Brand 
Made in the USA is one thing, and finding a reliable supplier who will meet all your needs is another. If you are looking for reliability and good service, we have got the right kitchen faucet brand for you.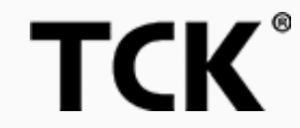 Xiamen OLT is a kitchen faucet brand based in China with almost two decades worth of experience under its belt. A global supplier, this brand is preferred by many for its quality and service. This company only provides certified products and makes sure they are using technology to better their product design. 
Some of their offer kitchen faucets are:
Automatic temperature control faucets

Built-in sensor faucets

Infrared kitchen faucets
They also offer customization of faucets, and you can also get a free quote from them. 
Conclusion 
When it comes to locally made products, it becomes a matter of pride to buy kitchen faucets made in your own country that offer quality, sustainability, durability, and functionality. You now know the top manufacturing brand that will offer you the best kitchen faucets there are made in America. Depending on your needs, you are sure to find something in the product from these suppliers.
If not, you can always turn to a reliable kitchen faucet supplier that will never disappoint you. Contact them now!