What does a deck-mounted faucet mean? This is a common question that many faucet buyers raise. Well, it is important that you understand deck-mounted faucets and other types of faucets. In this way, you will be able to decide the ideal plumbing options for your kitchens and bathrooms.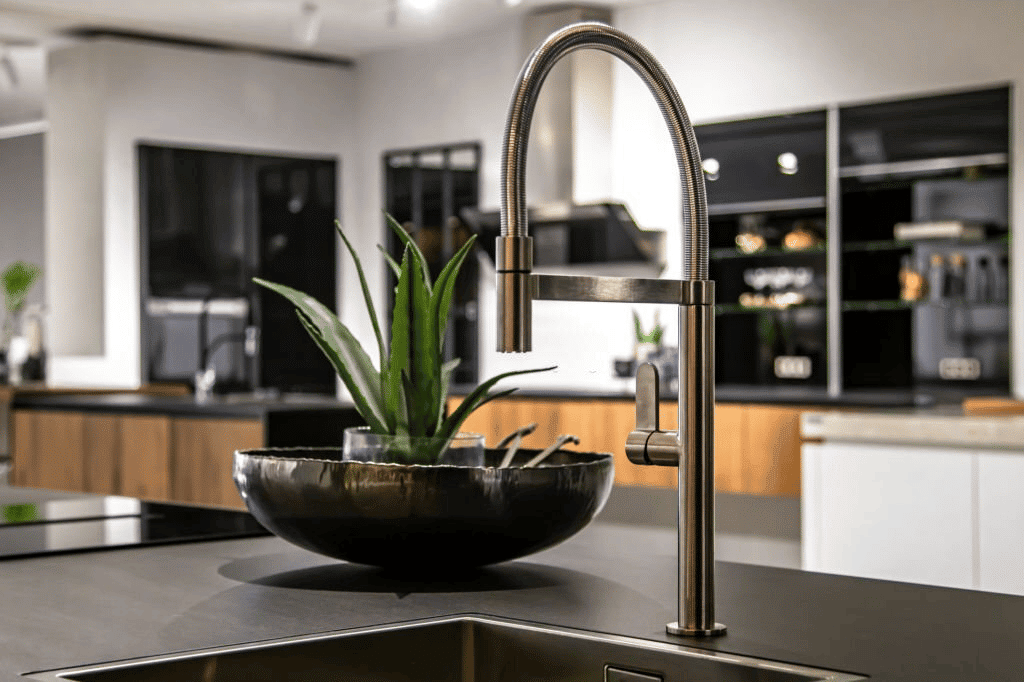 Image Source: iStockPhoto
What Is a Deck-Mounted Faucet?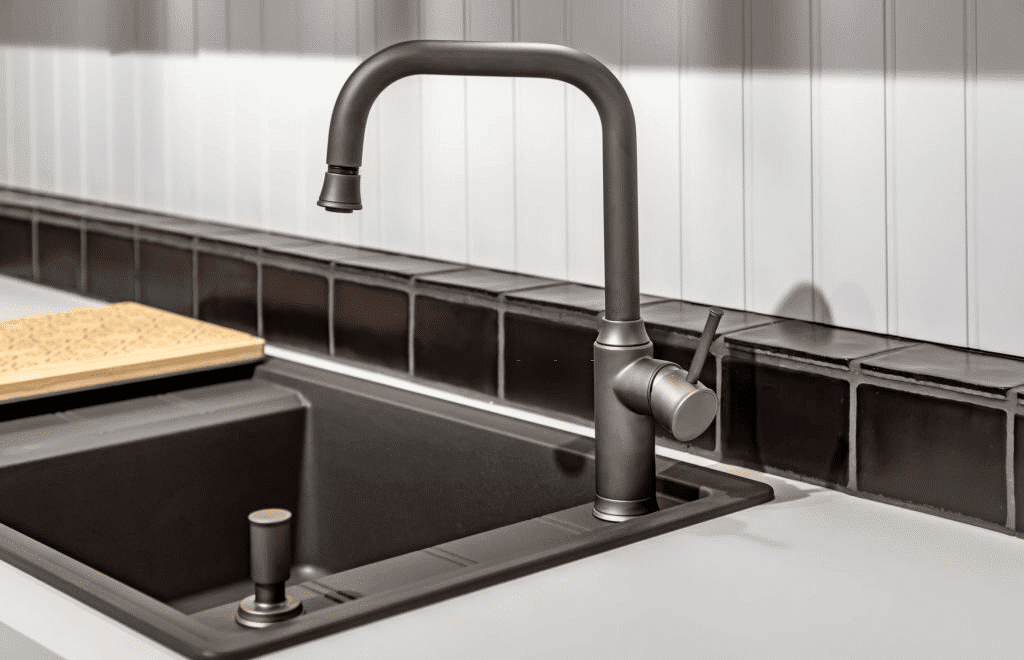 Image Source: iStockPhoto
What is a deck-mounted tap? A deck-mounted faucet is a faucet installed on the deck or countertop rather than on the wall. This type of faucet is most commonly seen in kitchens but can also be used in bathrooms. Deck-mounted faucets generally have one or two handles and a spout that is connected to the deck with a mounting plate.
Now, the standard thickness of faucets is 1 inch to 1-1/2 inches, and this applies to deck-mounted faucets, as well. However, this is not absolute, considering that the faucet thickness should be adjusted to the thickness of the countertop. In a nutshell, deck-mounted faucets are any plumbing fixture you install on the deck or countertop.
Deck Mount Tub Faucet With Hand Shower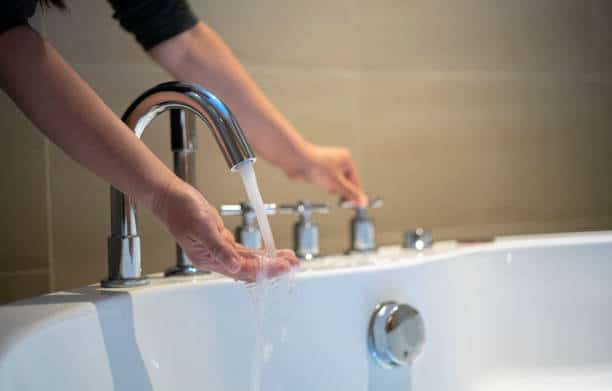 Image Source: iStockPhoto
This type of faucet is mounted on the deck of the tub and has a hand shower attached to it. This type of faucet is convenient because it allows you to have a shower without having to get out of the tub.
One particular advantage of this faucet is its space-saving mechanism. If you have a small bathroom, you may not have room for a separate shower. Since this faucet offers the functionality of showers, you may not need to expand or renovate your existing bathroom.
Deck Mount Waterfall Tub Faucet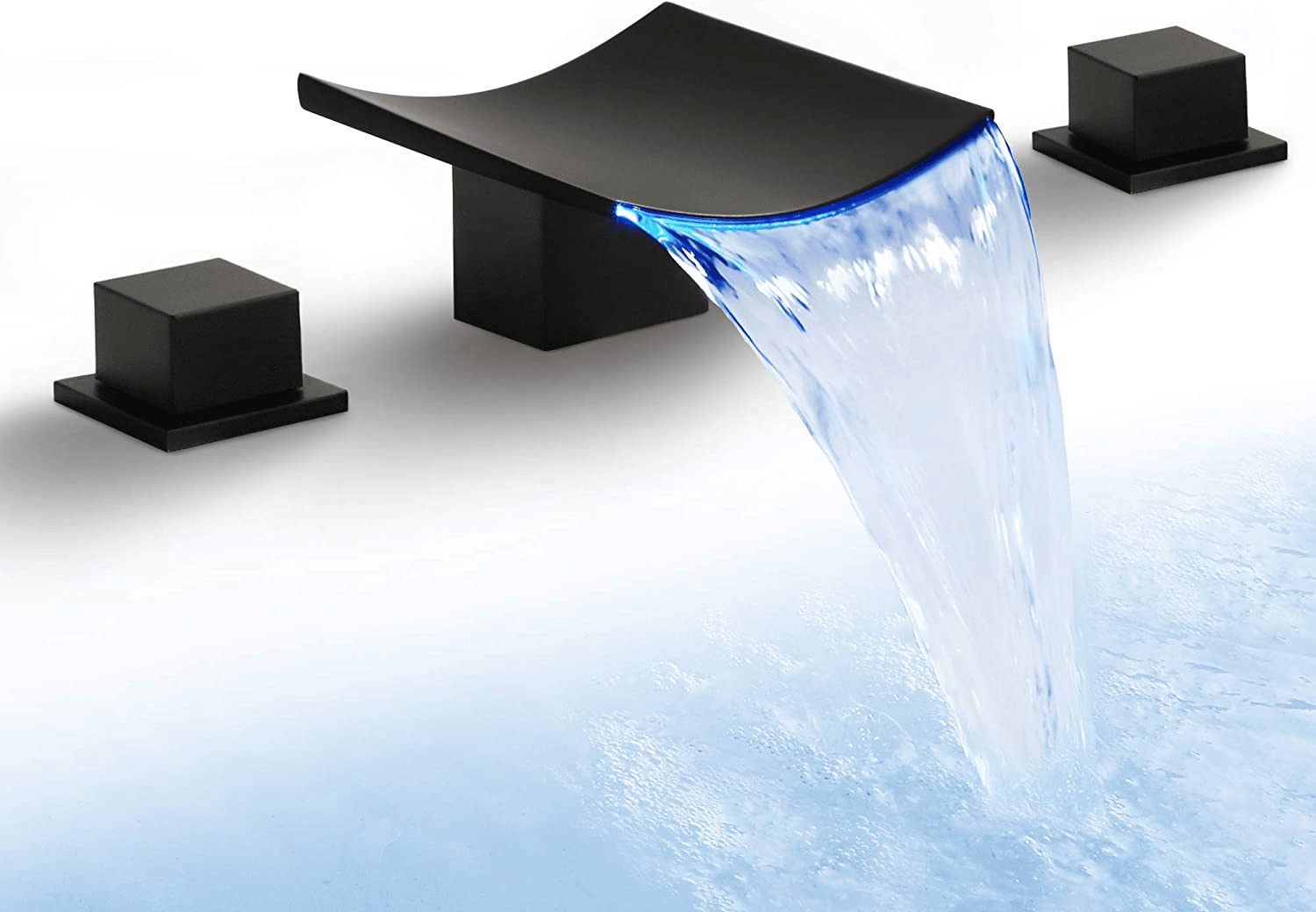 Image Source: Amazon
If you want to imbibe a touch of elegance to your home's bathroom, look no further than a deck-mount waterfall tub faucet. This type of faucet is mounted on the deck of your tub, creating a waterfall effect when you turn on the water. Not only does it look great, but it can also add a soothing element to your bath time.
This type of faucet mounts directly onto the deck or lip of the tub. It is a stylish and modern alternative to the traditional wall-mounted tub faucet. Waterfall tub faucets are available in a a number of exquisite finishes, making it easy to find one that compliments your tub and bathroom décor.
Where Can I Use Deck Mounted Faucet
Now, you may want to ask whether or not you can use a deck-mounted faucet in your home. The thing is, deck-mounted faucets are pretty versatile, and you can use them for various plumbing requirements. The following are some of the typical applications of these deck faucets.
Deck Mounted Kitchen Faucet
Image Source: iStockPhoto
A deck-mounted kitchen faucet is a great option if ease-of-installation is your priority. This type of faucet is mounted on the countertop, so there's no need to drill any holes. Deck-mounted kitchen faucets also have a sleek, modern look that can complement any kitchen design.
Keep in mind that a deck-mounted kitchen faucet may not be the most suitable choice if you have a small sink. This type of faucet can consume some space, after all.
Deck Mount Sink Faucet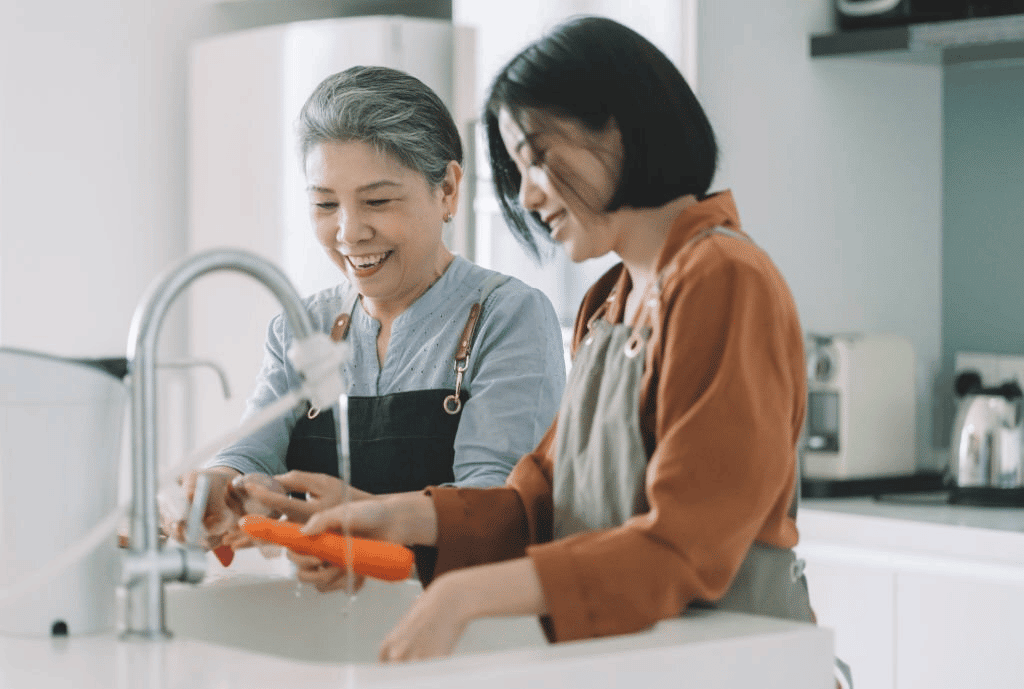 Image Source: iStockPhoto
A deck-mount sink faucet offers a sleek and modern look to any kitchen or bathroom. This particular faucet is affixed to the deck or countertop around the sink. Various styles and designs are available for these deck mount sink faucets, and they can be made from a number of materials, such as brass. They are also available in different finishes, holes, and handles.
Deck Mount Bathtub Faucet
Image Source: iStockPhoto
Deck mount bathtub faucets are among the trending types of bathtub faucets. As the name suggests, these faucets are mounted on the deck, or rim, of your bathtub.
Deck mount faucets provide a more streamlined look and feel to your bathroom, as they are not attached to the wall. Many deck-mount faucets are also adjustable. Hence, you can customize the angle and height of the spray to your liking.
Deck Mounted Faucet vs. Surface Mount Tap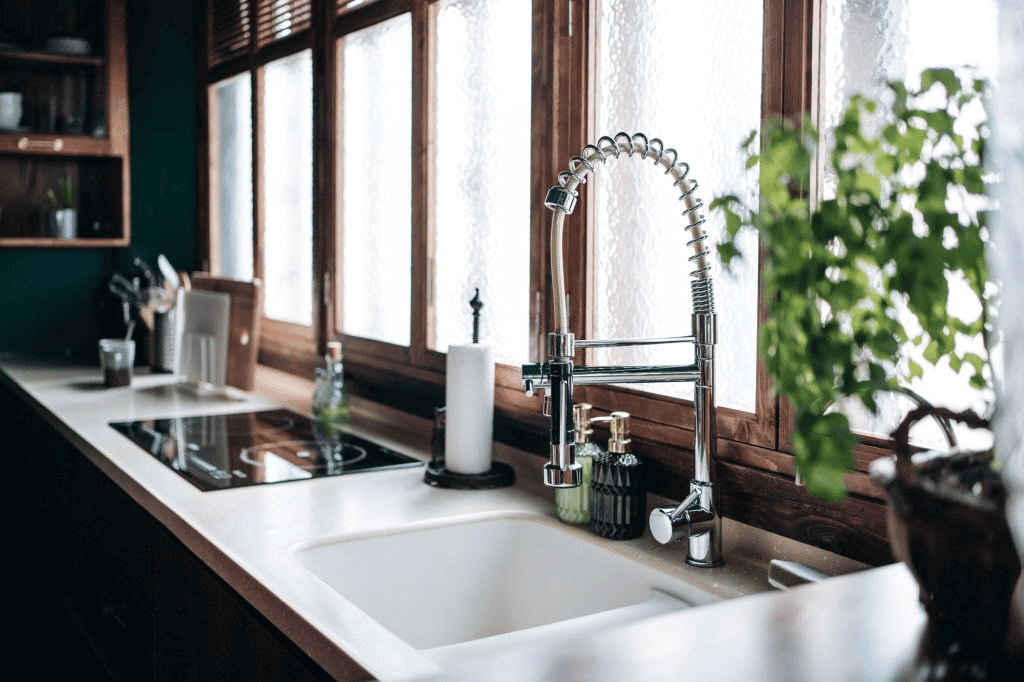 Image Source: iStockPhoto
What's the difference between deck-mounted and surface-mounted taps? Despite having different names, a deck-mounted tap and a surface-mounted tap refer to the same thing. These are fixtures that you install or affix on the surface of a platform–whether it is a bath, trough, basin, or sink.
However, keep in mind that surface-mounted faucets are not synonymous with wall-mounted taps. While walls are considered surfaces, they don't fit the technical requirement of a horizontal platform.
Deck Mount Tub Faucet Replacement
Deck-mounted tub faucets are great. But this doesn't mean that they are not prone to issues or age-related problems. A deck-mounted faucet can be replaced by another deck-mounted fixture.
Alternatively, you may switch from a deck-mounted faucet to a wall-mounted one. When choosing a replacement, make sure that the new faucet will have the same hole as the existing one. A single-hole drain will only cater to single-hole faucets and vice-versa. For single-hole faucets, check the following options.
How to install 3-hole deck mounted Bathtub Faucet Roman Bath Tub Filler Tap with Hand Shower Set?
Installing deck-mounted faucets can be a DIY process. For instance, you can mount this particular faucet in any freestanding tub.
But in a freestanding tub, there's a likelihood that there's no rim or deck available for a deck-mounted faucet.
You can overcome this problem by following the steps below.
If your tub has a deck, install the faucet there. If there are none, then you can utilize the riser tubes and construct a wooden box on the top. The box would conceal the meeting point of the faucet and tube.
Alternatively, you can construct a wooden box that sits on the floor. After that, install the deck-mounted faucet on the top of the box.
Deck-mounted faucets may have varying installations. We recommend that you check their manual before you start the manual work. Basically, what you need to do here is to connect the tubes of the faucet to the existing plumbing of your tub.
Looking for a Deck Mounted Faucet?
Deck-mounted faucets offer simplicity, elegance, and ease of installation. If you're considering a deck-mounted faucet for your kitchens and bathrooms, then we highly recommend that you check out our provisions in OLTSW. Our company is an international brand of modern plumbing fixtures and systems for commercial and residential use. We guarantee total quality in our work!