Roman tub faucets are usually associated with quality and luxury and are a perfect way to bring value to your bathroom. This tub faucet comes in different installation types, materials, options, finishes, etc., and is considered the best for bathtubs because of its unique design and distinct elegance.
Whether your bathtub has holes or not, different roman faucet designs meet the situation of the hour, such as freestanding faucets, deck-mounted faucets, etc. Interestingly, we'll discuss this and everything you need to know before buying one for your bathtub.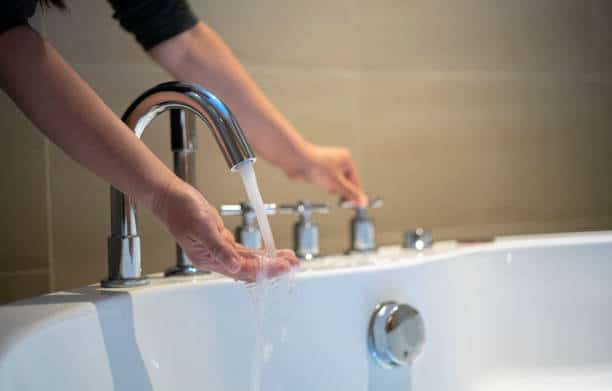 Image Source: iStock
What is a Roman Tub Faucet?
A roman tub faucet is a deck-mounted faucet, with its handle attached to the tub's deck rather than the wall or bath itself. Typically, the faucet is curved upward into an arch extending above the tub. The angle could appear like a tall kitchen faucet spout, an L-shaped outward tip, etc.
Roman Tub Faucet with Sprayer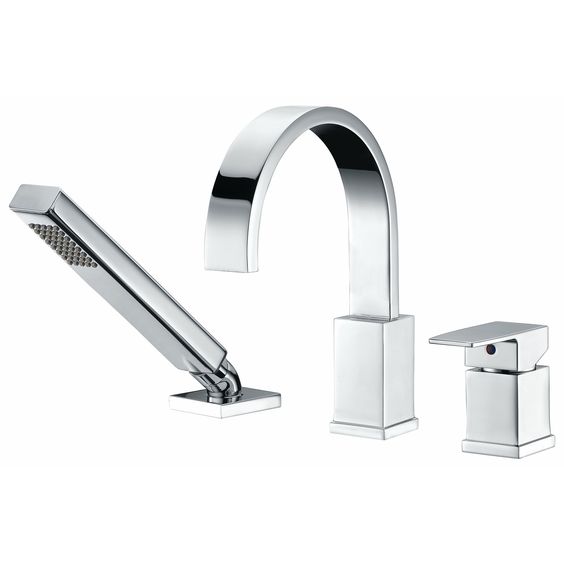 Image Source: Pinterest
ANZZI Nite Series 1-handle deck-mounted Roman bathtub faucet comes with a polished chrome handheld sprayer, having a modern Italian outlook.
Roman Tub Faucet with Valve Include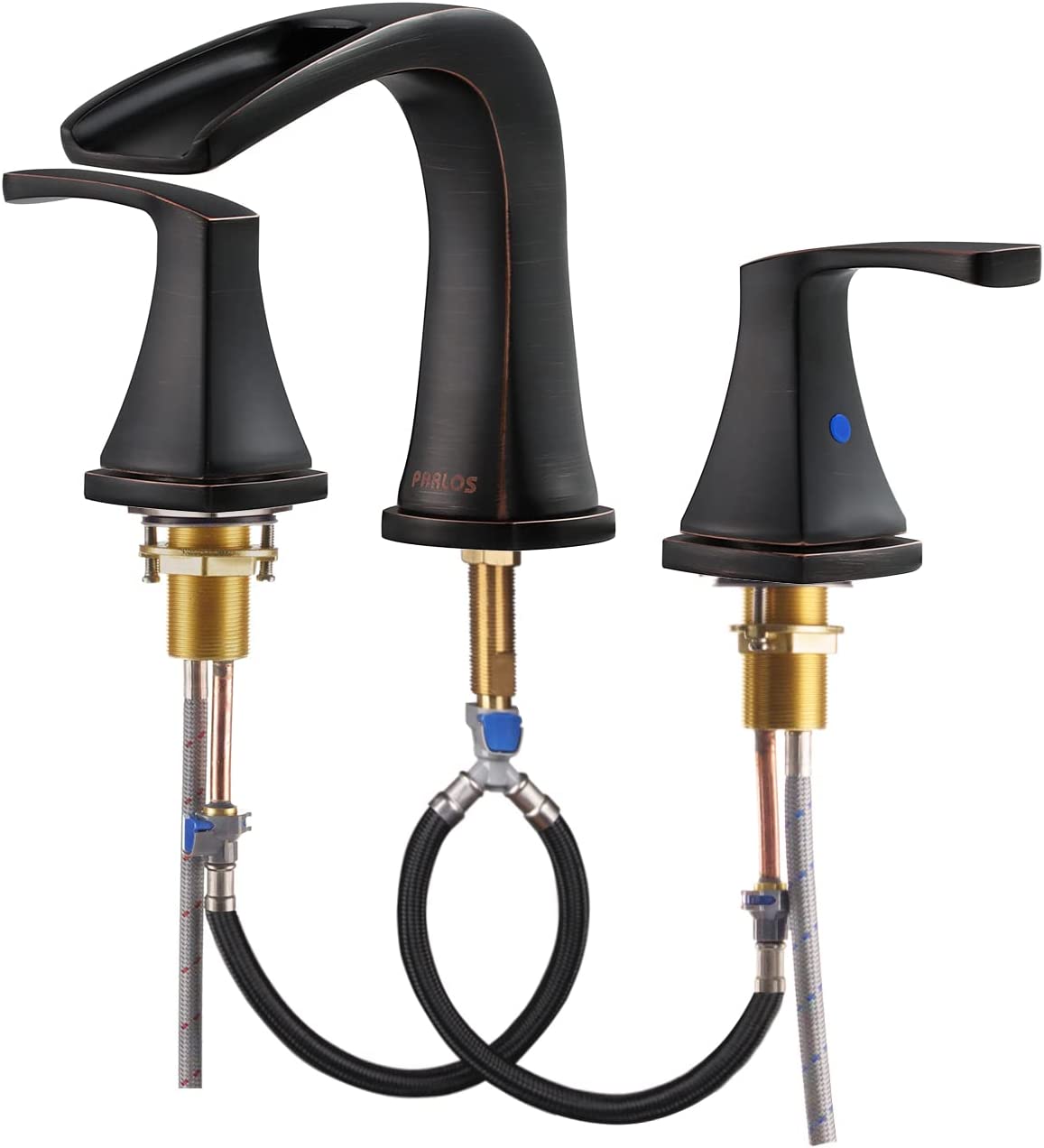 Image Source: Amazon
Parlos 2-handle widespread waterfall is a roman bathtub faucet tub filler having a valve. The item has a solid brass body, ensuring a last-longing performance.
Single Handle Deck-mount Roman Tub faucet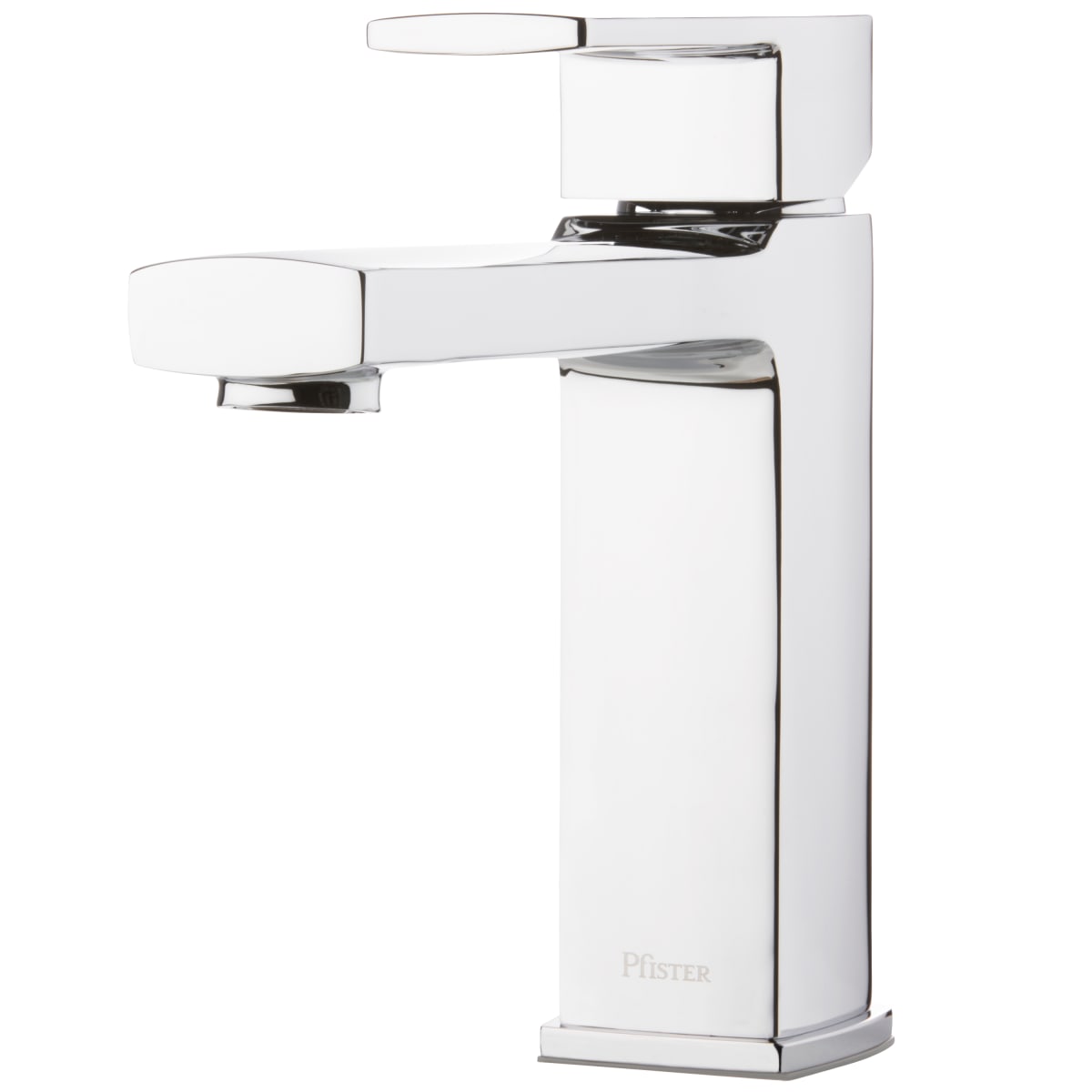 Image Source: faucet.com
The water temperature is constructed with one handle on the side of the spout. It is the easiest to clean, though expensive. The price goes for around $175, depending on your estimate.
5 Hole Deck-mount Tub Faucet with Hand Shower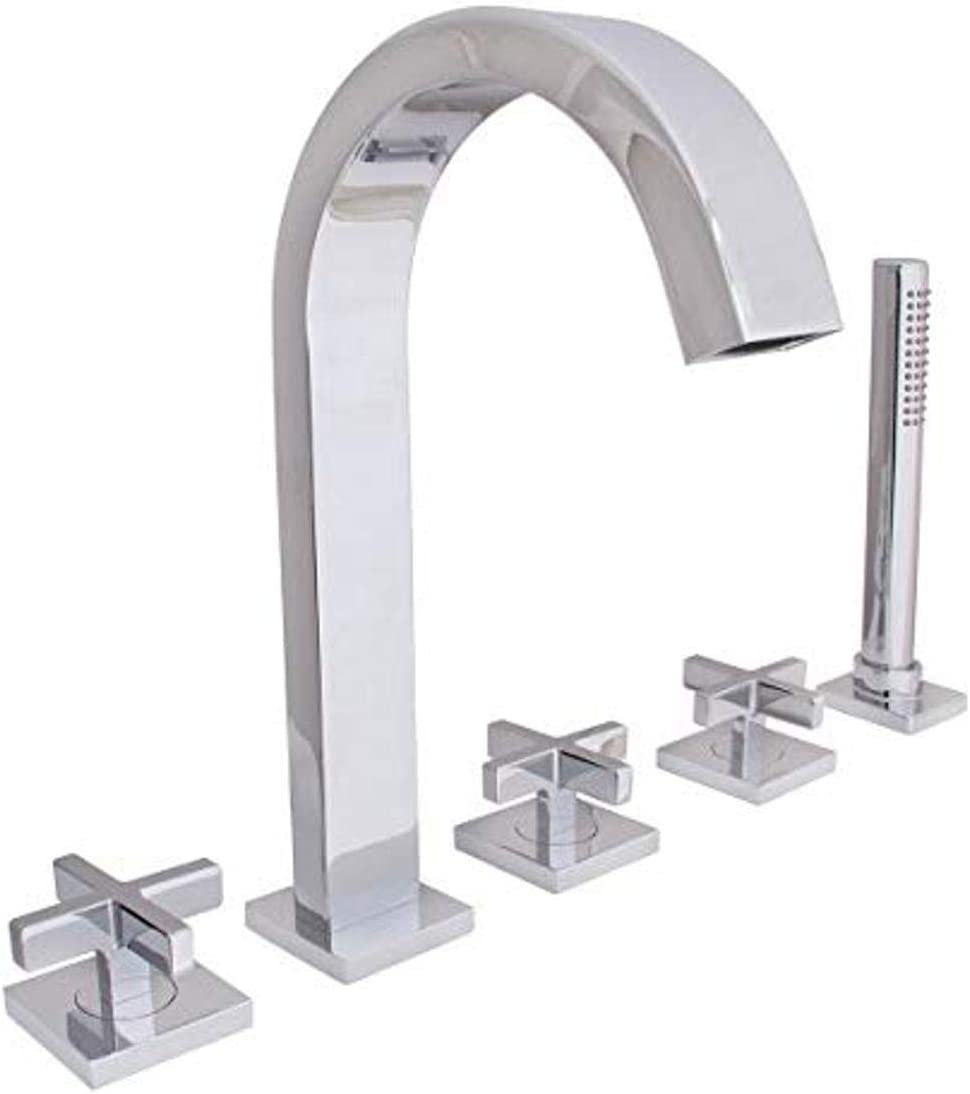 Image Source: Amazon.com
Speakman Lura 5-hole roman tub faucet has a cross-handle PC with a polished chrome finish. The spout creates a beautiful waterfall effect.
4 Hole Roman Tub Faucet with Sprayer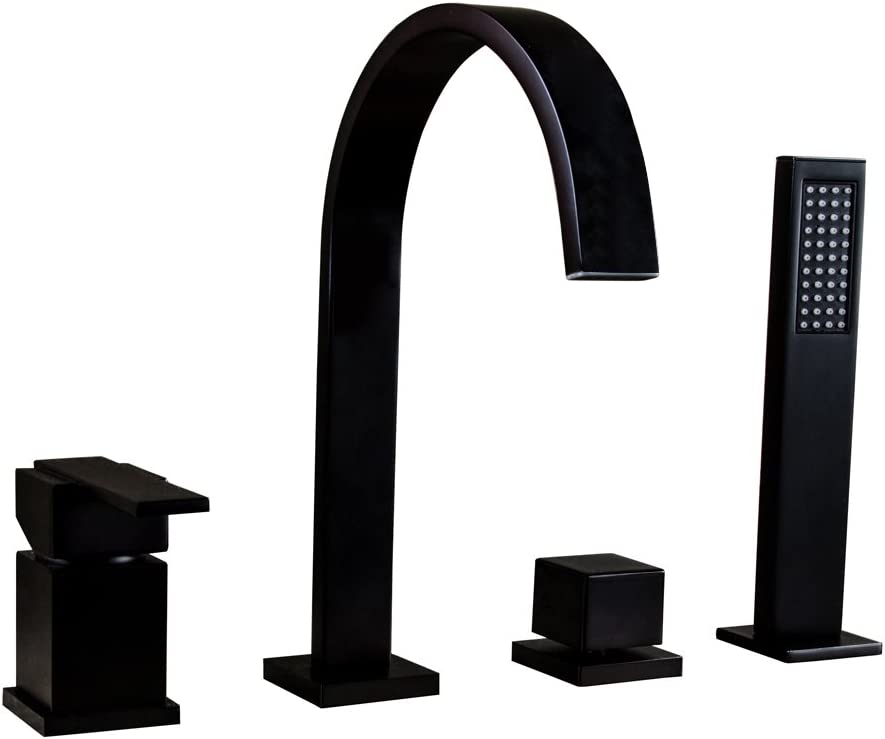 Image Source: Amazon.com
KunMai Waterfall 4-hole roman tub faucet with shower is crafted from solid brass and coated in matte black to prevent scratching and tarnishing, ensuring last use and look.
Is Tub Faucet Universal?
Yes, tub faucets are universal; it all depends on the one you have. If the parts are compatible, you might want to replace one with the other. This DIY thing will only take a few minutes because the faucets are mounted like sink faucets, where the valve is easily accessible without opening the wall.
#1 Freestanding Tub Faucet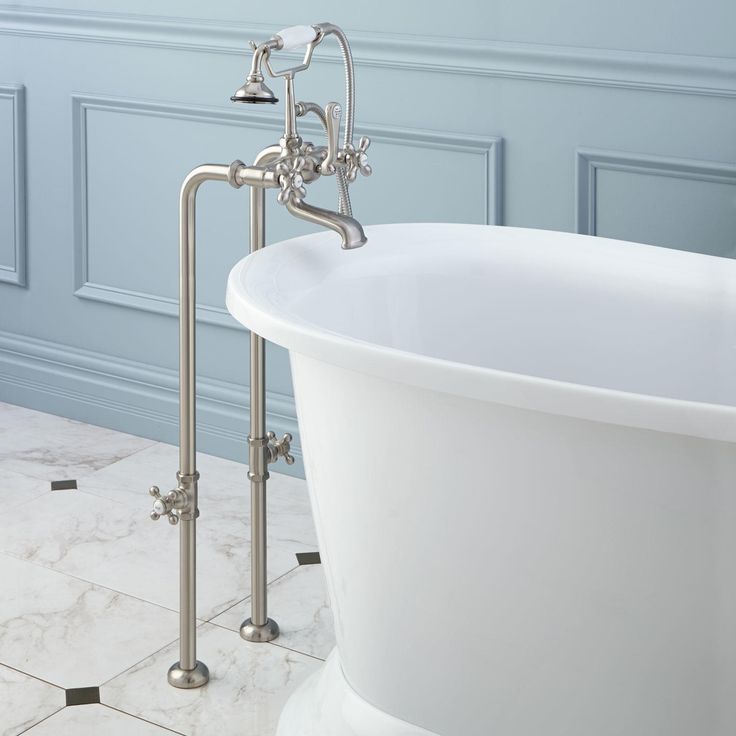 Image Source: Pinterest
This is a floor-mounted faucet whose tub filler is anchored to the floor, and the tower is up over the rim of the tub. The water supply connects to the water source below the finished floor, and a set of shutoff valves is attached a few inches above the ground.
#2 Wall Mount Tub Faucet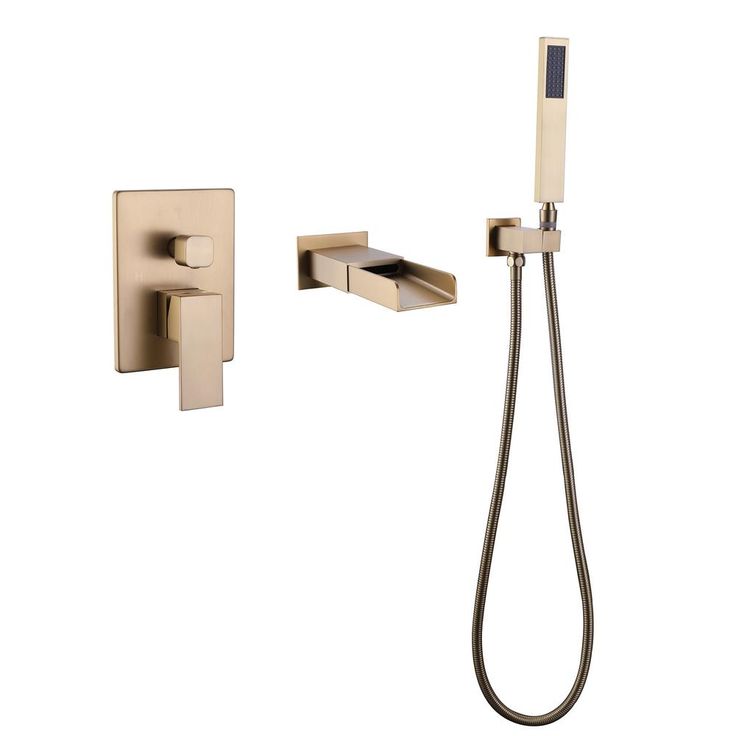 Image Source: Pinterest
Wall-mount tub faucets are mounted to the bathroom wall next to the bathtub. The bathtub does not need faucet holes because it's connected to the tub. A wall-mount tub is perfect for a bathroom without underfloor access because it connects to a water source behind the wall.
#3 Tub Wall Mount Faucet
Image Source: eBay
Tub wall-mount faucets need hole drillings on the bathtub wall and are closer than the holes in a deck-mount faucet. Although, you'll need to measure the distance between the holes of your tub wall-mount faucet before buying one. However, the standard center measurement for a tub wall mount faucet is 3-3/8″.
Roman Tub Faucet vs. Deck Mount Faucet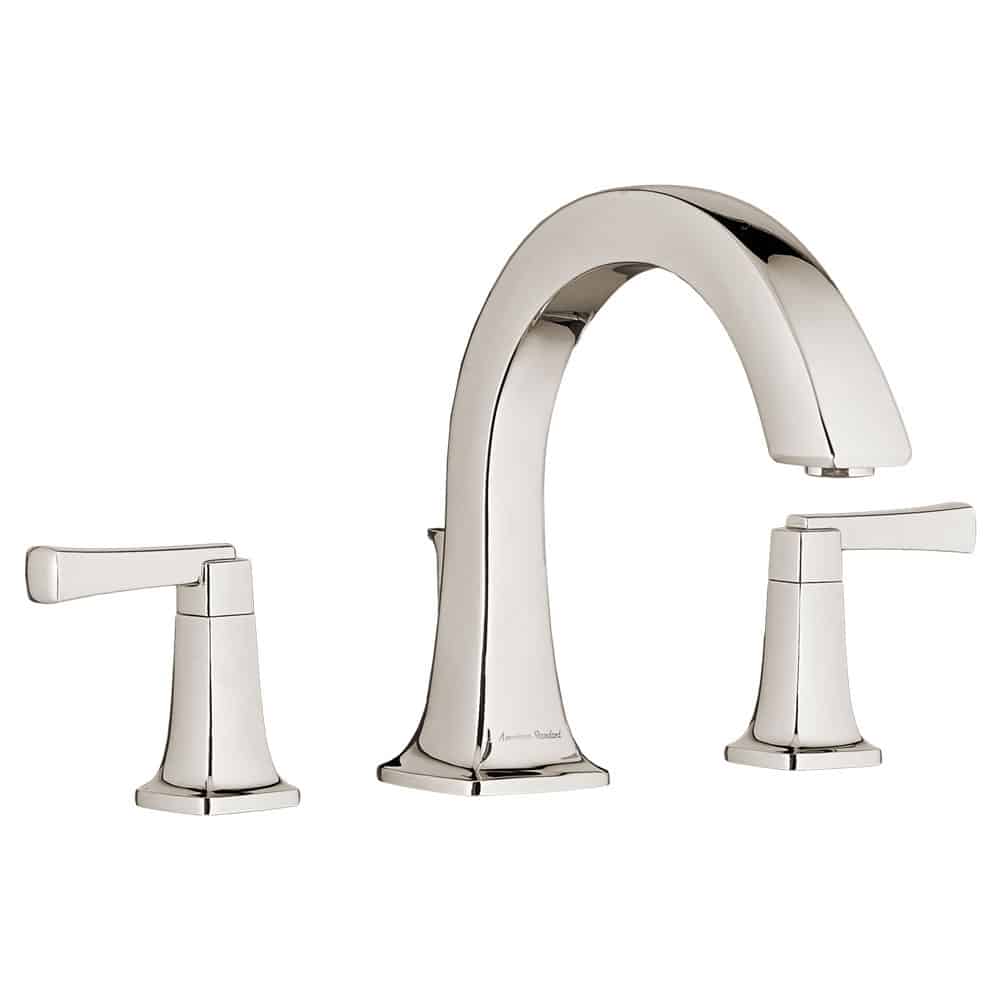 Image Source: Walmart
The difference is that roman tub faucets require three or four faucet holes for installation, while a deck mount faucet requires two faucet holes for installation, and the distance between the two holes may vary from tub to tub. Both faucets aren't interchangeable because the roman tub faucet cannot be mounted to the rim while deck mount faucets are mounted to the upper rim of the tub.
Roman Tub Faucet vs. Garden Tub Faucet
These two tub faucets look identical in so many ways; mounted on the rim around the bathtub, 3 to 4 holes for installation, a shower diverter valve to redirect water, etc. However, both faucets differ in their spout length, and garden tub faucets have a spout length shorter than roman tub faucets.
What Does a Roman Tub Look Like?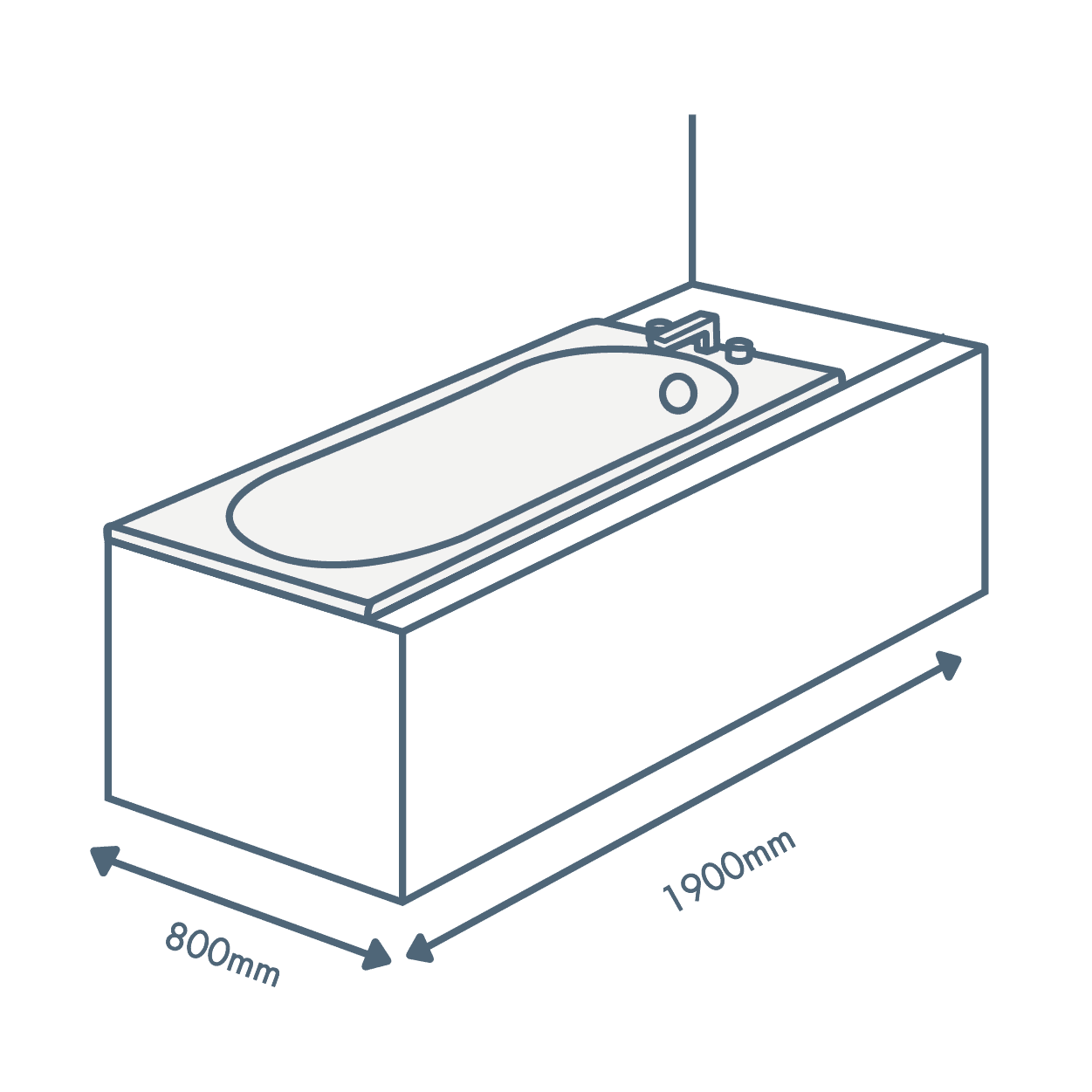 Image Source: Sanctuary Bathroom
A roman tub is more extensive, deeper, and broader than the traditional bathtub. It has a dimension of; Length: 45-72 inches, a width: 30-32 inches, height: of 14-20 inches. They can be wide enough to take up more room than your average bathtub.
What are the Most Common Features of Roman Tub Faucets
Easy to Install
A good tub faucet should be easy to install, following the manufacturer's manual while using instruments like a screwdriver, plumbers grease, hex key, channel locks, and a putty knife.
High Flow Rate
A good quality waterfall roman tub faucet should have a high flow rate of 14.19 GPM at 60PSI, filling up the bathtub in a few minutes.
Buying a Roman Tub Faucet: Things to Consider Before
#1 Decide Faucet Preference and Price
Before purchasing your Roman tub faucet, decide what finish and style will fit your bathroom. This gives a picture of what you're expecting to buy and sets your price preference for a perfect purchase.
#2 Decide Faucet Features
You may also need to decide what features you want. Your bathtub can have a handheld shower of 1,2, or 3 handles, and where to place the faucet.
#3 Stick to your Budget
When you get to the supplier, share your budget for the fixture with the salesperson since you already have it structured. They will help you spend within your budget.
#4 Make a List of Your Choice
In most cases, your faucet will need other things alongside, and a tub might need a drain and stopper when selecting your faucet. So you'll know what type will fit your tub.
Are Roman Tub Faucets Interchangeable?
Roman tub faucets can be replaced with another, so long as their parts are similar and fit in perfectly. Interchanging a roman tub faucet is much easier than a wall-mount faucet because the replacement is almost like a sink faucet.
Delta Roman Tub Faucet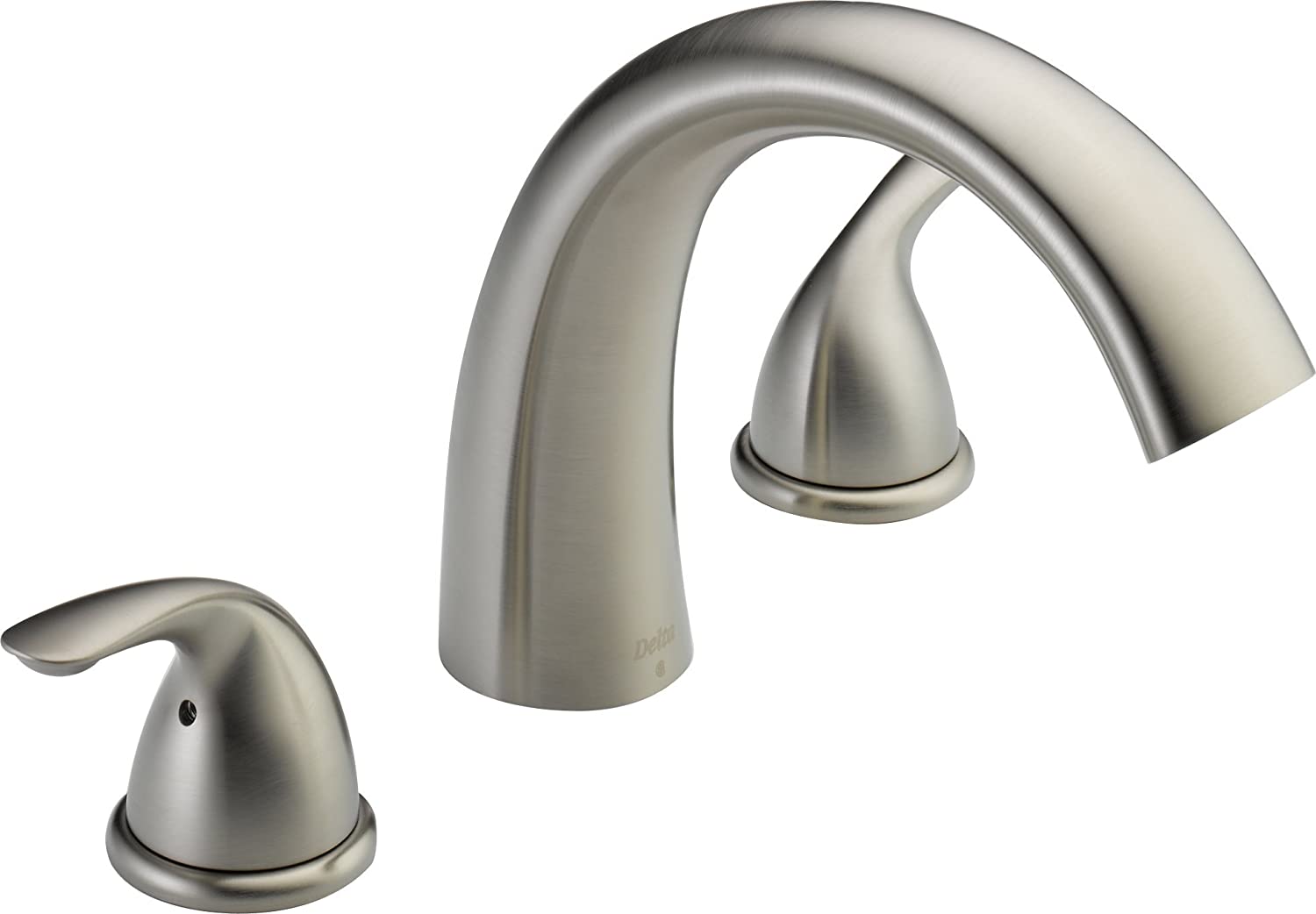 Image Source: Amazon.com
Delta Classic 2-handle widespread roman tub faucet is a deck-mount faucet with a brushed finish. The installation is easy, designed to fit 3-hole, 8-16-in. The item has a 4.5 out of 5 reviews on Amazon, and it's sold at $167 on the s
Moen Roman Tub Faucet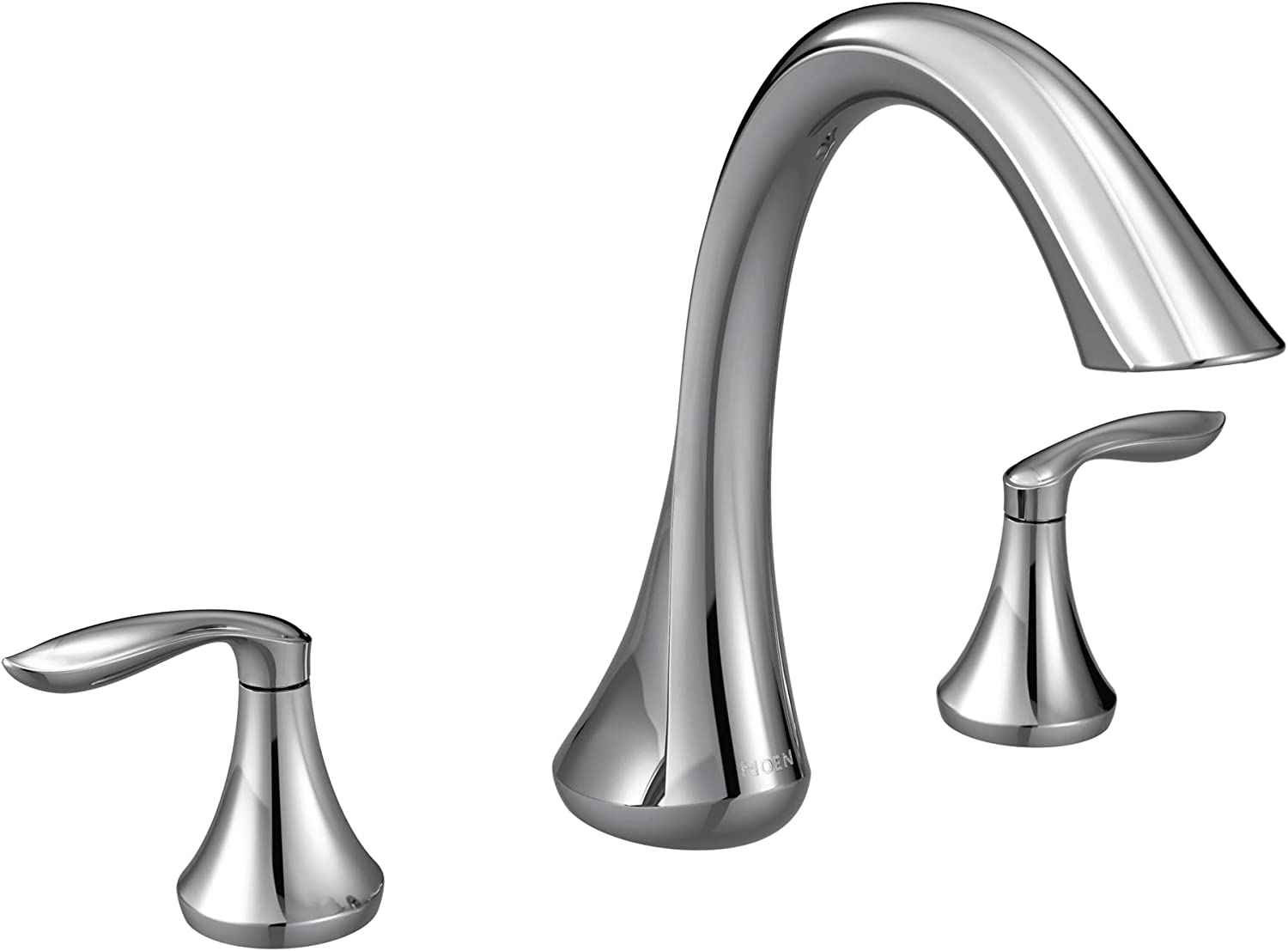 Image Source: Amazon.com
Moen Eva Chrome is a two-handle deck mount roman tub trim with compatibility guides such as 4792, 4793, 4794, 4796, 4797, and 4798. It also has a high-arc spout providing more clearance, etc. Having a review of 4.6 out of 5 on Amazon, the product is sold at $179 on the site.
Kohler Roman Tub Faucet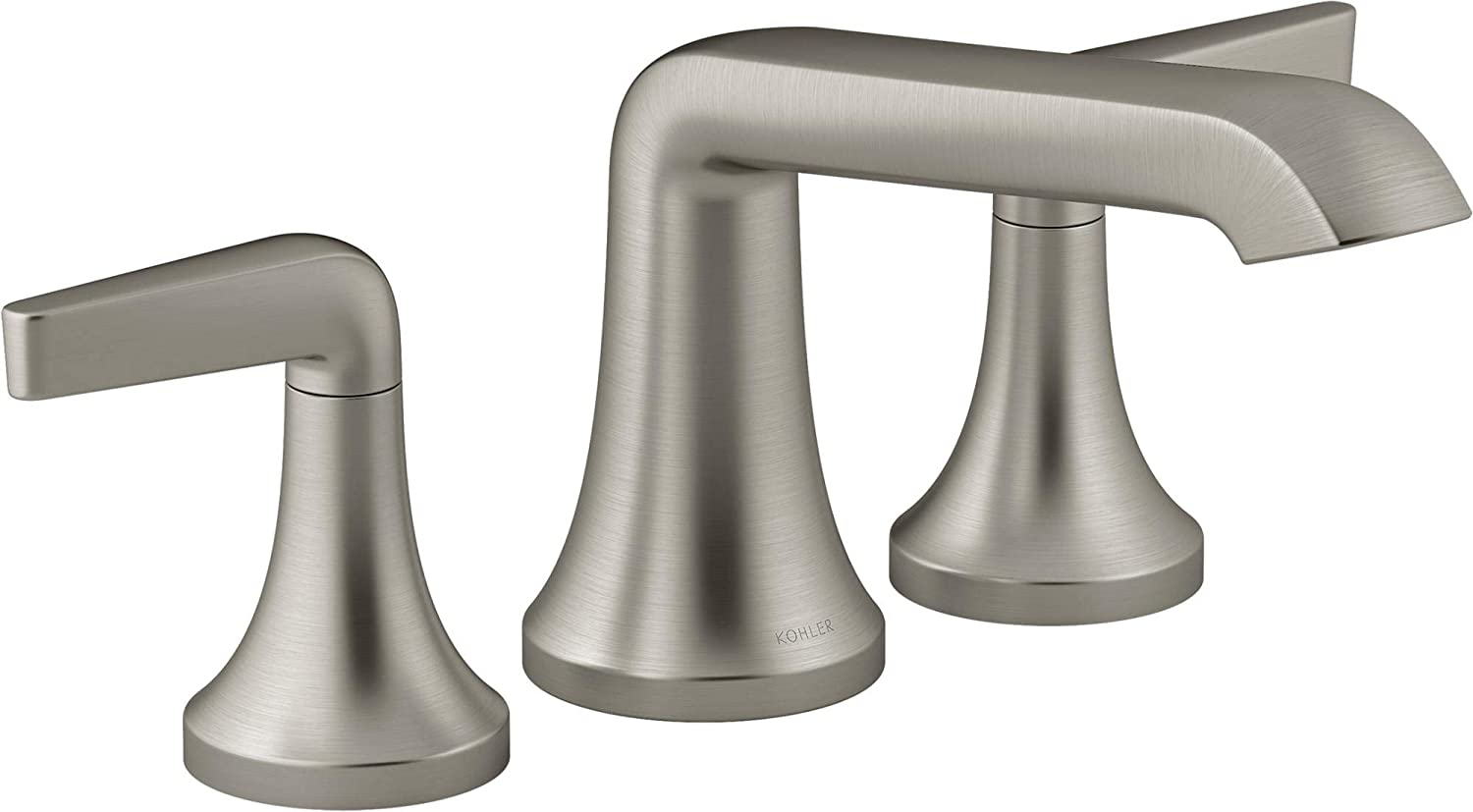 Image Source: Amazon.com
Kohler Tempered deck mount roman tub filler is a vibrant brushed nickel faucet, having 2 handles. It has a dimension of 14.6 x 12.9 x 7.6 inches and is designed with an electric plug. Rated 4.6 out of 5 on Amazon, the item sells at $229 on the site.
Pfister Roman Tub Faucet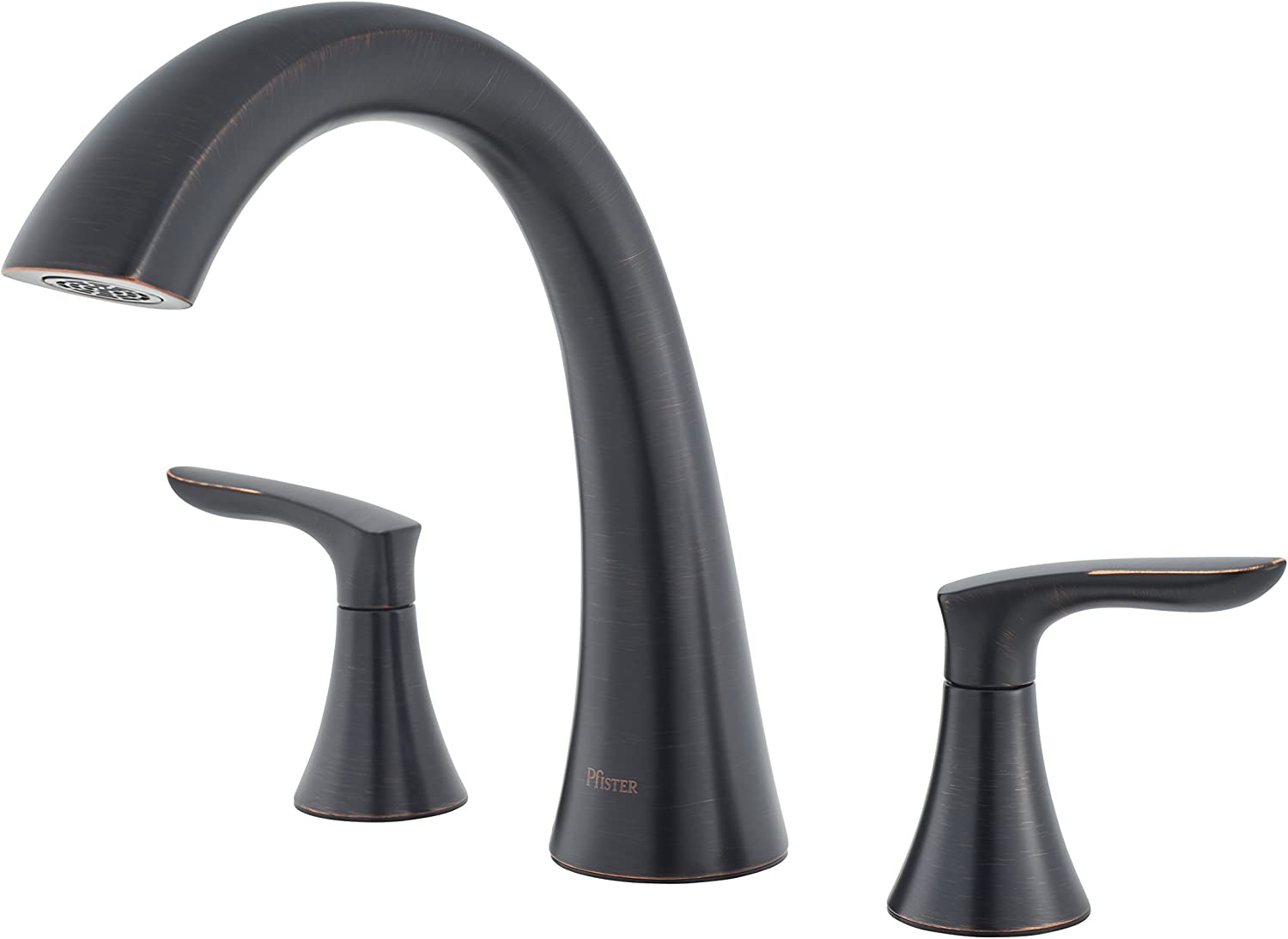 Image Source: Amazon.com
Pfister Weller roman tub faucet is a modern transitional bathtub with a 3-hole installation and a Tuscan bronze finish. On Amazon, its reviews rated 4.6 out of 5, and it sells at $175 on the site.
How to Replace, Remove and Install a Roman Tub Faucet?
Can I Use a Regular Faucet on Roman Tub?
Yes, you can replace a roman tub faucet on an existing tub so long the models are similar and compatible. But you can't use a regular faucet on your roman bathtub because the tub faucet has a more effective flow rate than the other household faucets. Also, the installation types, and characteristics, like thermostatic controls and hand showers, separate the tub faucets from the sink/kitchen faucets. Therefore, both faucets aren't interchangeable.
Should a Roman Bathtub Have a Shower Attachment
A hand shower can be a great addition to your tub; however, it is optional for your roman bathtub to have a shower attached. But if you choose to attach a standard shower to your tub, you'll need to purchase a faucet kit having a handheld shower attachment. The shower combination faucet kits can be mounted in your shower without using the tub spout.
How to Replace Roman Tub Faucet With no Access Panel
Replacing your roman tub faucet with no access panel is simple and takes a few different steps;
Turn off the water at the main house line, which is usually near the water heater. Then open the shower faucet to drain off all the water in the pipes.
Remove the faucet cap and loosen the screw using an Allen wrench. Pull the handle to the back and turn off the faucet.
Using a pair of needle-nose pliers, pry the clip around the cartridge, then pull it out.
Install a new cartridge by simply slipping it into the faucet head. Then replace the retaining clip and hardware if necessary.
Place the handle back on the faucet, install the set screw, and tighten it using the Allen wrench to complete the installation.
Turn on the water valve and test-run the system to check for leakages.
How to Replace Roman Tub Faucet Handles
Follow the steps below to replace your roman tub faucet handles;
Loosen the screw at the back on top of the handle under the decorative cap.
Using a flathead screwdriver, pop off the cap. Instead, the base may screw off when turned counterclockwise using your hand or channel locks.
Finally, using a putty knife, scrape off the remaining surface of the tub.
How Much Can I Install a Roman Bath Tub?
The cost of Installing a new tub or replacing the old one with a similar model is influenced by the kind of tub being stalled, the fixtures and hardware associated with the installation, and the cost of acquiring the service of a professional to do the job.
On average, installing a brand-new tub costs about $7,100, but the cost ranges between $1,400-$10,000. Typically, replacing a simple tub with existing plumbing costs as low as $200.