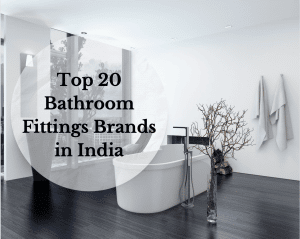 Image Source: Canva
Want to find a brand of bathroom fixtures that will make your space appear elegant and expensive?
Given how seldom you're likely to need to replace them, bathroom fixtures are one area where you definitely don't want to skimp.
Whether you are a wholesaler, distributor, supplier, or brand owner, this article is just perfect to be your source of knowledge and inspiration.
Twenty bath fittings manufacturers in India are being profiled today. Continue reading then.
OLTSW: the recommended bathroom fitting manufacturer in India and other countries (100WC)
Here are two manufacturers that make amazing bathroom fittings:
Jaquar, Indian bath fittings and sanitary ware company established in 1960, is present in over 45 countries in Europe, the Middle East, Asia, and Africa.
Jaquar has 5 state-of-the-art Indian manufacturing facilities and 1 in South Korea. 24 million bath fittings may be produced annually.
Hindware, established in 1960 as Hindustan Sanitaryware & Industries Limited, is 57 years old (HSIL). This produces 2.7 million sanitary ware goods per year at its four Haryana and Andhra Pradesh factories.
To boost sanitary ware production, Hindware bought Krishna Ceramics Ltd. and Raasi Ceramics. Hindware manufactures AMORE, QUEO & BENELAVE premium bath fixtures.
Brand Name: Bathroom fittings manufacturers in Delhi
Here are some brands in New Delhi, India which you can choose from for your business or personal use.
Image Source: Kohler Website
When it comes to plumbing fixtures for bathrooms, Kohler is among the most well-known brands in the world. The company has a history of pioneering technological advancements and putting customer satisfaction first.
It's no surprise that Kohler is the top pick of construction industry professionals all across the globe, even in hotspots like India. When it comes to fixtures for the bathroom, many people choose Kohler. Selections from Kohler's Artistic Catalogue:
Colours by Kohler
Dream in Kohler

Image Source: Duravit Website
Duravit showcased innovative, comprehensive bathroom designs and cutting-edge technology under the slogan "Your future bathroom." In addition to several technical and product advancements, Duravit is also responsible for two separate furniture lines and other novel installation aspects.
Modern designer bathrooms are the brand's main emphasis, and the company's efforts are directed at both future innovation and expanding the company's product line.
Types of Products Offered
Starck T
XBase
DuraSquare
DarlingNew
Viu
Xviu
Happy D.2 Plus
1

Image Source: Cera Website
Cera Sanitaryware Ltd was established in 2002 and is headquartered in Gujarat. The firm produces a variety of ceramic bathroom fixtures, including sinks, wash basins, wash basin pedestals, bathtubs, bidets, water closets, pans, flushing cisterns, urinals, and bathroom accessory sets.
To provide its Indian clients with a chance to see and touch its products, the company created a network of CERA Style Galleries.
These are the categories of goods that the brand provides:
Perla
Gayle
Victor
Valentina
Crayon

Image Source: Hansgrohe Website
The European Union's largest maker of bathroom fixtures is the Hansgrohe SE company out of Germany. Hansgrohe established it in Schiltach, Germany, in 1901. Next to rivals like Grohe and Kohler, Hansgrohe is one of the world's major manufacturers of shower heads, hand showers, and taps.
The organization has a global footprint thanks to its network of 34 affiliates and 21 regional sales offices. Hansgrohe's high-tech showerheads and faucets are stylish and functional.
Hansgrohe's product lines consist of:
Novus
Focus
Metrix
Logis
Talis
PuraVida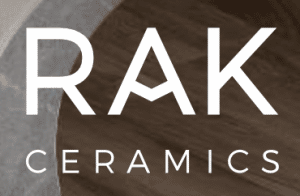 Image Source: RAK Ceramics Website
One of the most well-known names in ceramics is RAK Ceramics. Tiles and sanitaryware made of ceramic and porcelain are the company's forte.
The company's selection is among the greatest in the world, with over 8,000 di,fferent styles and colors available. It has a large selection of vitrified and ceramic tiles in a variety of sizes.
Many of RAK Ceramics' lines are designed to be used together to provide a seamless bathroom experience.
Illusion
Des
Cloud
Europa
Squared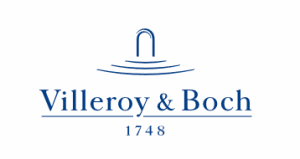 Image Source: Villeroy and Boch Website
Villeroy & Boch has been making beautiful and functional tableware since 1748. The international business community is interested in a company established in Germany.
With the goal of improving people's lives, Villeroy & Boch creates cutting-edge, aesthetically pleasing items that provide constant inspiration and expand the possibilities for completely individualized home design.
Architectura
Cult
Just
Lafleur
Square
Lafleur Classique
Square Exclusive
Lafleur Exclusive

Image Source: PR Newswire
The mission of Global Ceramics Pvt. Ltd. is to import the finest quality international, modern, and opulent baths, tiles, and sanitary goods from the industry's most prestigious producers. As a result, the label presents styles from several countries in one place, including Italy, Spain, Egypt, Turkey, Taiwan, Brazil, and China.
Bathrooms from Glocera's most popular collections include:
Lounge
Stamford
Raina
Kandy
Spring
Phoenix
Marigold
Dusk
New benchmarks for cleanliness and comfort have been established by Glocera's high-quality goods.
American standard bath fittings

Image Source: American Standard Bath Fittings Website
American Standard has become one of the most recognized names in the hygienic products industry because of its dedication to providing clients with dependable, high-quality products for their restrooms.
American Standard has been around for more than 140 years, and in that time it has built a solid reputation for producing high-quality bathroom fixtures and fittings that include both elegant aesthetics and cutting-edge engineering.
It also provides comprehensive project solutions for both commercial and residential clients.
American Standard's most well-known bathroom product lines are:
Studio S
Delancey
Townsend
Town Square S

Image Source: Johnson Bathrooms Website
Established in 1998, Johnson's Bath Division has a robust distribution network throughout India, allowing it to make good on its promise of providing cutting-edge, high-quality items and prompt delivery.
In all, the company's two faucet factories in Baddi and Samba can crank out 1.6 million units every year. These facilities have state-of-the-art equipment, in-house research and development, and testing infrastructure to guarantee consistent product quality.
There is a great selection of sanitaryware, bathroom fixtures, and other items available from Johnson. The following types of sink mixers may be purchased from this manufacturer:
Avon
Spirit
Fantasia
Diva
Lexus
Rejoice
Florence
Alto
Marino
Trident

Image Source: Hindware Website
As a result of their dedication to constant innovation, HSIL, under the banner of its flagship brand Hindware, has become one of India's most trusted names in plumbing fixtures.
Since its start, Hindware has been lauded for its superior quality, extensive offerings, and innovative spirit. From a pioneering company to a name that has become universally associated with quality work. HSIL's premium and high-end bathroom accessory brands include Benelave and Queo.
They also provide Hindware fixtures to complement your new bathroom design:
Grace
Panache
Pristine
Exquisite
Toto

Toto logo
Image Source: Toto Website
TOTO India is responsible for importing Japanese bathroom technology of the highest caliber to India.
The company's mission is to use cutting-edge technology to provide eco-friendly, hassle-free, and sanitary products and services for the bathroom. TOTO is widely installed in luxury hotels and resorts throughout the globe.
The company's signature WashletTM provides exceptional convenience for its users. Examine our selection of TOTO goods, created to provide you with a haven of tranquility and first-rate craftsmanship.

Image Source: Redbility
Customer polls consistently rank Roca as one of the most recommended brands, particularly when compared to more affordable options. Roca is an upscale manufacturer of sanitaryware and other bathroom fixtures popular in the Indian market. Roca is the go-to product line if you want to add a touch of luxury to your bathroom.
Their Roca bathroom collections include, among other things, the Roca wash basin, commode, faucet, bathtub, mirror, and many more. For the price, toilets ranges from $34.60-$34.90 while bathtubs starts at $500.

Image Source: Delta Website
Delta India, a division of Masco (NYSE: MAS), provides a wide variety of high-quality faucets, showers, and other bathroom accessories to the Indian consumer market. Its main office is in the city of Gurgaon in the Indian state of Haryana. Location: Bhiwandi, Maharashtra, on the suburbs of Mumbai.
Delta®, a flagship brand, incorporates not just superb design but also the following innovative features:
Faucets featuring Touch2O® Technology may be turned on and off with the touch of a finger.
H2OkineticTM showers, which use cutting-edge technology to shape water into a distinctive wave pattern,
A DIAMONDTM valve ensures that your bathroom sink faucets will survive for up to 5 million uses.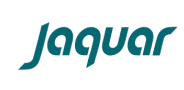 Image Source: Jacquar Website
With a 2018-19 revenue of INR 3588 crores, Jaquar Group is a fast-expanding, multi-diversified 'Complete Bathroom and Lighting Solutions' brand.
The idea for Jaquar Group originated in 1960, and now it has a 60% share of the market for organized bath fixtures.
Using a wide range of brands, the Group serves several markets within the bathroom products sector.
Artize for the Luxury segment
Jaquar for the Premium segment
Essco for the Value segment