Quality in kitchen faucets can never be compromised for good design. This article will help you find the best quality kitchen faucet brands in the world.
Imagine stepping into a shop and asking for a product whose quality is questionable. No one would do that. The quality of the products you are buying becomes important because you do not want to keep replacing the kitchen faucets every year after you have them installed. 
The faucets should look well paired with your kitchen decor but should be of good quality so that you can continue using them for an extended period. Sound quality will ensure that all of your faucets are durable and the brands supplying them are reliable. Getting to know the most reliable brands for quality products is the first step towards getting suitable kitchen faucets. 
A side note: The right kitchen faucet brand for you is now within your reach. Xiamen OLT Co., Ltd is a manufacturer from China that caters to good quality kitchen faucets and ensures both customer satisfaction and durability. 
List of the Top 5 Best Quality Faucet Brands 
The most durable kitchen tap brands in the world are as follows:
Delta Faucets

Kraus

Moen

Pfister

Kohler
Best Quality Kitchen Faucet Brands  
When quality meets with durability, you know you have got your money's worth in your purchase. Have a look at the following best quality kitchen faucet brands around the world. 
1. Delta Faucets
Type of Business

: 

Manufacturer

Location (Headquarters)

: 

Carmel, Indiana

Year Founded

: 

1954

Annual Revenue

:

$82.4 Million

If you are looking for quality, Delta Faucets produce some of the best quality kitchen faucets that you can get. Their design is made by employing technological advancement in the field. Delta Faucets manufactures both bathroom and kitchen utilities, but kitchen faucets are where they have mastered their art. All of their products come with limited warranties so that any defects can be fixed by the company itself. 
With exemplary quality, Delta Faucets include innovation to add to their faucets' functionality. Some of the technological additions to their kitchen faucets come with Touch2O.xt Technology and their H20kinetic™ technology. Their faucets have both deck-mounted and wall-mounted installation options. 
2. Kohler
Type of Business

: 

Manufacturer

Location (Headquarters)

: 

Wisconsin, USA

Year Founded

: 

1873

Annual Revenue

:

$ 7.0 Billion  

Kohler includes quality with affordability and design. Kohler is a household name across the globe because of its reliability and variety in products that cater to the varying needs of the customers. Their kitchen and bathroom utilities are available for residential and commercial markets. Their faucets are both deck-mounted and wall-mounted. Kohler offers specialization based on finishing, handle types, colors, and price. Their taps ensure customer satisfaction with their excellent quality. 
3. Moen
Type of Business

: 

Manufacturer and supplier 

Location (Headquarters)

: 

Year Founded

: 

1873

Annual Revenue

:

€ 1.35 billion

Certificates

:

ISO 45001, ISO 14001, ISO 50001, and ISO 9001

Moen Incorporated is another brand that is known for its quality kitchen faucets. Even though this brand offers both kitchen and bathroom utilities, their kitchen faucets are a class apart. Their kitchen faucets have excellent quality and durability, along with a unique design that suits almost any decor of the customer's kitchen. Moen is one of the best kitchen faucet brands globally and the top brand in North America.
Whether it is for the residential or commercial market, Moen's products are ideal for both. The technological innovation involves adding carbon filtration to their faucets, removing the need of installing a water filter in your kitchen. Touchless features are ideal for the kitchen as when you are cooking; you do not want the handle to get dirty when you want to wash your hands. The Power Clean technology is unique to Moen and helps with the cleaning inside and around the kitchen sink.  
4. Hansgrohe
Type of Business

: 

Manufacturer

Location (Headquarters)

: 

Black Forest, Schiltach, Germany

Year Founded

: 

1901

Annual Revenue

:

€ 1.077 Billion

Certificates

: 

ISO 50001, ISO 14001, ISO 9001, and ISO 45001

Hansgrohe is a German kitchen faucet brand, one of the oldest in the industry. The Hansgrohe Group has another kitchen faucet brand as its subsidiary, namely, AXOR. Hansgrohe is a famous brand because of its commitment to quality while not compromising the style of the faucets. You can also take kitchen planning tips from the brand website to remodel your kitchen.
Hansgrohe's products include sleek faucet design, combination pieces and sinks. The faucets and other products offered by Hansgrohe are modern, of good quality and made to last. Their products provide both swivel flow and pull-out features. Stainless steel is often used as it blends with the modern decor of most kitchens. 
5. Rohl
Type of Business

: 

Manufacturer and supplier 

Location (Headquarters)

: 

Irvine, California

Year Founded

: 

1983

Annual Revenue

:

$19.1M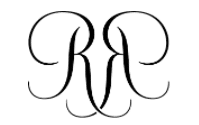 If you are looking for good quality faucets, the House of Rohl is one brand you should consider. Rohl offers both bathroom and kitchen products, but their kitchen faucets are where the magic happens. Their design, functionality, and quality are like no other. They use technology to add to the quality of their products and give their customers only the best products. 
Rohl's faucets are not only famous for their unique design that combines modern design and technological innovation but because they never compromise on the quality of their product to make them look good. The faucets can be used for commercial and residential areas, and the many options offered on the company website make sure customers find precisely what they are looking for. 
The Top Quality Chinese Kitchen Faucets Brand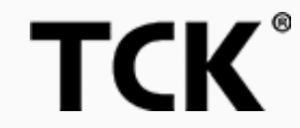 Xiamen OLT is a Chinese kitchen faucet manufacturer established in 2002. This brand aims at providing only the best services to their customers through the quality, design, and variety available to be viewed on their website. A brand with a global market, durability, reliability, quality and design come together to form faucets that customers would not find lacking in anything. 
Through technological advancement, Xiamen OLT has succeeded in including the following features in its product catalogue:
Infrared kitchen faucets

Automatic temperature control kitchen faucets perfect for changing weather

Built-in sensor faucets for when you do not want to get the handle dirty while working in the kitchen
If you want quality from a reliable kitchen faucet brand, contact Xiamen OLT and get a FREE quote now.
Conclusion 
The quality, the material used, the functionality, the features, and the certification are criteria on which you base your decision whenever you buy a product that is supposed to last for years on end in your home. If you are using something daily like a kitchen faucet, it is essential to buy only from brands that offer the best quality products possible. 
You know what to expect now that you are acquainted with the top 5 best quality kitchen faucet brands. Our recommendation is to check out what the Oltsw.com website offers.