Good looks to go with durability. That is what matters nowadays when it comes to kitchen faucets. This article will tell you all about the most durable kitchen faucet brands that cater to a global customer base.
Getting good products for your kitchen is the goal whenever you are setting out to buy something. So it becomes important that the faucets you are buying for your newly remodelled kitchen do not only look good but of good quality so that they can last for years. 
Durability can only be expected from products that are made by reliable manufacturers. There are some factors that you must consider if you are looking for the most durable kitchen faucets there are. These include looking at the variety, the design, the finish and whether it will stand the test of time along with the material of which the tap is made. Once you know what you want, finding it becomes easy. 
An important note: If you are reading this article, you know how important quality is when you are selecting the right kitchen faucet. Luckily, we have got just the right kitchen faucet brand for you. Xiamen OLT Co., Ltd is a kitchen faucet manufacturer based in China. They will provide you with reliable and durable products that have impeccable style.  
List of the Top 5 Most Durable Tap Faucet Brands 
The most durable kitchen tap brands in the world are as follows:
Delta Faucets

Kraus

Moen

Pfister

Kohler
Most Durable Kitchen Faucet Brands  
Finding durability on your kitchen faucets just became easy. These kitchen faucet manufacturing brands will help you make a choice when you are looking for quality and style both.  
1. Delta Faucets
Type of Business

: 

Manufacturer

Location (Headquarters)

: 

Carmel, Indiana

Year Founded

: 

1954

Annual Revenue

:

$82.4 Million

Delta Faucets promises durability with each of its products. Their quality products are designed by harnessing the potential of technology. Their kitchen faucets, along with other kitchen and bathroom utilities, are used globally. Durability is an advantage but in case of any defect. All of their offered products come with limited warranties.
The durability of their products does not mean that they compromise on innovation. Their Touch2O.xt Technology and their H20kinetic™ technology kitchen faucets are some of the most popular products. Keeping water-saving and easy installation in mind, Delta Faucets allow their faucets to be either wall-mounted or deck-mounted. 
2. Kraus
Type of Business

: 

Manufacturer

Location (Headquarters)

: 

Harbor Park Drive Port Washington, New York

Year Founded

: 

2007

Annual Revenue

:

$1-$10 million

Kraus is on this list because their kitchen faucets do not forego functionality in the face of sleek design. Kraus is a globally known manufacturer catering to both residential and commercial sectors. Their faucets are easy to install and can also be customized based on customer needs and the height of the kitchen sink. Their faucet handles with single levers are at an angle so that they do not hit anything placed behind it.
The kitchen faucets offered by Kraus include the following features:
Dual Function faucet spout, which includes stream and spray both. 

Spot Free all-Brite™ Stainless Steel finish, which looks stylish in every decor.

Reach™ Technology gives their customers a chance to clean the area inside and around the sink.  

QuickDock Installation

Water Saving

Magnetic Docking with no drooping over continued use
3. Moen
Type of Business

: 

Manufacturer and supplier

Location (Headquarters)

: 

Year Founded

: 

1873

Annual Revenue

:

€ 1.35 billion

Certificates

: 

ISO 45001, ISO 50001, ISO 14001, and ISO 9001

Moen Incorporated is a kitchen and bathroom utility manufacturer. Moen is one of the best brands when you are looking for durability because, apart from focusing on unique products, they also focus on offering their customers nothing but good quality faucets. The top kitchen faucet manufacturing brand in North America, Their customer base spans everyone in the residential and commercial markets. 
If you are looking for durability, Moen takes care of that through their employment of technological advancement. The functionality and durability of their products is their defining factor. Their faucets have filters installed for cleaner water that you can drink directly from the tap. Their filtration process involves carbon filtration, and the life of the filters can be tracked through Moen's electronic filter life indicators. Their Power Clean technology and touchless features are also worth looking forward to.  
4. Pfister
Type of Business

: 

Manufacturer

Location (Headquarters)

: 

Lake Forest, California, USA

Year Founded

: 

1910

Annual Revenue

:

$10-$50 million

Certificate: 

NSF

Pfister claims to deliver nothing but modern luxury in their products. Their faucet designs include Italian finishing, exclusive collections, and customization input from the client. The website of the company features multiple hotels that have their fixtures installed. With award-winning design, their products promise aesthetic beauty along with durability. 
The finishing on their faucets resists any kind of wear and tear and allows for hassle-free use over many years. Pfister's Trade Exclusive faucets are ideal for residential use and come with design options ranging from traditional to modern. There are 29 collections to choose from and five finishing options available. Their production keeps durability and sustainability in mind. 
5. Kohler
Type of Business

: 

Manufacturer

Location (Headquarters)

: 

Wisconsin

Year Founded

: 

18763

Annual Revenue

:

$ 7.0 Billion 

Kohler is a name that makes its way to this list because of combining quality with affordability. A brand with a worldwide customer base, Kohler offers lav faucets and kitchen faucets for both commercial and residential use. They offer deck-mounted as well as wall-mounted faucet installation options. You can choose the suitable faucets for your kitchen based on finishing, colour, handle types and the price of the product. Kohler is a household name because of its customer satisfaction. 
The Most Durable Chinese Kitchen Faucet Brand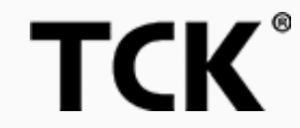 Xiamen OLT was founded in 2002 and since then has been providing the most durable kitchen faucet options to a global market. The products leave nothing to be desired since quality and durability is what you must be thinking about. The product design uses the latest technological innovation to offer their customers only the best in the market. 
Xiamen OLT has a fascinating product catalogue, many of which include the following features:
Infrared kitchen faucets

Automatic temperature control faucets

Built-in sensor faucets
Get durability in your kitchen faucets. Contact them to get a FREE quote now.
Conclusion 
Quality and certification often decide how well a brand functions in terms of quality and durability. No matter your criteria of choosing, this list will help you make a well-informed choice. This article tells you about the defining aspects of the most durable kitchen faucet brands in the world. 
Still unconvinced about durability? No worries! Have a look at what Oltsw.com offers.