Are you getting new faucets for your kitchen? Make sure you get good quality products without compromising on the design. This article tells you all about the brands that cater to designer faucets.
Kitchen faucets are the only source of water in the room. Getting good quality faucets installed that add something to the kitchen along with serving their function to pride water is what one should go for. With a kitchen remodel, an entirely new decor demands newly designed faucets. Luckily, there are numerous companies in the world that manufacture designer faucets meant for kitchen as well as bathroom use. 
Variety in products, the material used in the manufacture, and the finish are also something that one considers before settling on a kitchen faucet for their kitchen. The design may appear to be very attractive, but it should also go well with your decor. So, a company that offers only one design of faucets will not appeal to customers as much as a company with a more extensive catalog will. 
A side note: A diverse product catalog so that you can choose any product you want is an advantage you can only find with certain kitchen faucet brands. Xiamen OLT Co., Ltd offers unique designs that will blend in well with your kitchen and also be of good quality. Based in China, this company offers quality and design, all wrapped in one. 
List of the Top 5 Designer Tap Faucet Brands 
The top 5 kitchen faucet brands that provide designer products to their clientele include. :
Rohl

AXOR

Waterstone Faucets

Kohler

Moen
Best Designer Kitchen Faucet Brands  
Each brand's specialty is different. But very few brands cater to everything from quality to design. The best designer kitchen faucet brands in the world make sure you do not have to look anywhere else for your needs. 
1. Rohl
Type of Business

: 

Manufacturer and supplier 

Location (Headquarters)

: 

Irvine, California

Year Founded

: 

1983

Annual Revenue

:

$19.1M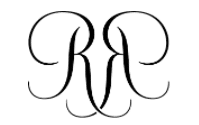 The House of Rohl is a brand whose name even sounds luxurious. Their kitchen faucets are made with great care and with the demands of design in mind. They offer both bathroom and kitchen products in impeccable designs. Their kitchen faucets boast of high artistry and handcrafted techniques. With technological innovation, they develop quality products made to last and enchanting to look at. 
Offering customer satisfaction along with designer products, Rohl offers modern designs with a touch of luxury. They have more than a dozen finishing options, and the variety does not end here. Customers can choose the faucets based on whether they would be ideal for kitchen, beverages, or bar & prep. The faucets offered at Rohl can be used in both residential and commercial settings, with the design being traditional, transitional, or modern. 
2. AXOR
Type of Business

: 

Manufacturer

Location (Headquarters)

: 

Schiltach, Germany

Year Founded

: 

1992

Annual Revenue

:

€1.077 Billion

AXOR is a kitchen faucet manufacturer founded by the Hansgrohe Group. The Hansgrohe Group is not on this list because AXOR is a subsidiary of the German company which also caters to designer faucets. Hansgrohe is perhaps one of the oldest kitchen faucet manufacturers in the world. AXOR is a company that was mainly founded to provide designer products in the market. Hansgrohe has a history fitted with design awards, and AXOR's aim was to continue this legacy which it has. The kitchen faucets offer two options of installation, either wall-mounted or deck-mounted. 
3. Waterstone Faucets
Type of Business

: 

Manufacturer

Location (Headquarters)

: 

Murrieta, California

Year Founded

: 

1999

Annual Revenue

:

ICC-ES product certification
Waterstone Faucets are one of the best quality kitchen faucets available in the global market. Their products come with unique designs that are handcrafted to fit your kitchen with perfection. The faucets are designed so that they fulfill their purpose but also add to the decor of the kitchen, making it look more aesthetically pleasing. 
The faucets offered at the Waterstone company come with technologically advanced additions; these involve water filtration and pot fillers along with hot water dispensers. All of Waterstone's faucets come with a lifetime warranty. 
4. Kohler
Type of Business

: 

Manufacturer

Location (Headquarters)

: 

Wisconsin

Year Founded

: 

1873

Annual Revenue

:

$7.0 Billion

Kohler is a brand that will give you perhaps the best designer kitchen faucets there are without costing you too much. Kohler is a global supplier of kitchen and bathroom faucets and offers luxury with affordability. Kohler's products come with different choices for finishings, color, and handle types of the faucets. You can also filter your search based on the price of the designer products. 
The company manufactures faucets ideal for both residential and commercial use. Their products can be either deck-mounted or wall-mounted, ensuring customer satisfaction either way. 
5. Moen
Type of Business

: 

Manufacturer and supplier 

Location (Headquarters)

: 

Year Founded

: 

1873

Annual Revenue

:

€ 1.35 billion

Certificates

:

ISO 45001, ISO 50001, ISO 14001, and ISO 9001

Moen Incorporated caters to both kitchen and bathroom utilities in residential and commercial markets around the world. Some of Moen's faucets are the best designed in the world. Moen is the top manufacturer of kitchen faucets in all of North America precisely because of the company's commitment to quality and design. 
The design of the kitchen faucets offered by Moen includes technological advancement. Their faucets come with the option of direct filtration with carbon which removes the need of installing a water filter in your kitchen. Electronic filter life indicators are also installed with these faucets to know when to change the filters. The Power Clean Technology of these faucets is also in high demand.  
The Designer Chinese Kitchen Faucets Brand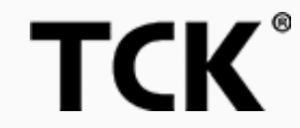 Xiamen OLT is a Chinese kitchen faucet manufacturer that offers all of its customers a dynamic product catalog with designer products of excellent quality. Founded in 2002, the company has a global client base and ensures customer satisfaction through its service. Their product design involves using technological advancement to compete with other industry competitors. You can contact them directly with your requirements, and they will get back to you. 
Xiamen OLT is a brand that offers designer products that are also durable and come with attractive features like:
Built-in sensor faucets

Infrared kitchen faucets

Automatic temperature control faucets
Get a FREE quote now.
Conclusion 
Getting a good deal on kitchen faucets will involve the quality and the price but also the design. If the faucets you buy do not sit well in your kitchen and make everything seem off-kilter, your investment would be for naught. It is then essential to choose the right designer kitchen faucet brands, much like those mentioned above.
Your search for designer kitchen faucet brands is effectively over. Need more convincing? Visit the Oltsw.com website.