Looking for kitchen faucets that will spell out luxury when installed? You do not have to go very far. This article lists the best high-end kitchen faucet brands in the world. You can choose any of the brands listed below for your residential and commercial needs.
Everyone who sets out to buy kitchen faucets has an idea of what will suit their decor. It will not do to just pick whichever brand is recommended by the salesperson when you walk into a shop. Doing some research on your own is necessary, especially when it comes to high-end kitchen faucet brands. 
Since many high-end kitchen faucet brands cater to a global clientele; you do not have to worry about their products reaching your location. This article has mentioned the top 5 high-end brands that will get you the best kitchen faucets in the market. 
PS: Luxury does not mean any compromise with the quality. Be aware of the reputability of the brand as well as the variety of its products. If you are looking for global brands, we recommend you visit the Xiamen OLT Co., Ltd website.  
List of the Top 5 High-End Tap Faucet Brands 
Following is a list of the best kitchen faucet brands that you can find in America:
Rohl

Delta Faucets

Kohler

Kraus

AXOR
High-End Kitchen Faucet Brands  
Your kitchen will be a vision to behold if you choose luxury along with functionality in your faucet choice. Some of the most popular high-end kitchen faucet brands in the world are:
1. Rohl
Type of Business

: 

Manufacturer and supplier

Location (Headquarters)

: 

Irvine, California

Year Founded

: 

1983

Annual Revenue

: 

$19.1M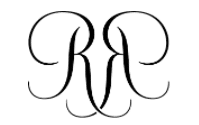 The House of Rohl offers kitchen faucets like no other. One of the most coveted luxury brands when it comes to bathroom and kitchen products, their designs and quality are unparalleled. With high artistry and handcrafted kitchen faucets, Rohl also employs technological innovation to ensure customer satisfaction.
The finish and the design of the faucets combine handcrafted style with modernity. With more than 15 finishing options, you can choose faucets based on their use in beverages, bar & prep, or kitchen. Ideal for both commercial and residential use, the kitchen faucets of Rohl are the embodiment of luxury. The customers can choose the style which ranges from traditional to modern, including transitional. 
2. Delta Faucets
Type of Business

: 

Manufacturer

Location (Headquarters)

: 

Carmel, Indiana

Year Founded

: 

1954

Annual Revenue

:

$82.4 Million

A global kitchen faucet manufacturer, Delta Faucets provide all of their customers with quality products that come with a limited warranty. Their product design and development are done through technologically advanced techniques. Their offered products include both bathroom and kitchen utilities. 
Some of their best technology in kitchen faucets include Touch2O.xt Technology and H20kinetic™ technology. The latter aims at supplying water efficiently, which prevents excessive water use. They offer faucet options that can be deck-mounted and wall-mounted. Their products are highly rated and also luxuriously made. 
3. Kohler
Type of Business

: 

Manufacturer

Location (Headquarters)

: 

Wisconsin

Year Founded

: 

1873

Annual Revenue

:

$7.0 Billion

Kohler is a kitchen and bathroom utility manufacturer and provides its clients with luxury products at affordable prices. If you are on a strict budget but want high-end products for your kitchen, Kohler is the brand you should go for. Kohler's kitchen faucets can be used for both commercial and residential purposes. 
They offer both deck-mounted and wall-mounted options to customers all around the world. Kohler's faucets can be chosen based on the installation, the number of handles, the finishing, and the colour. The customer satisfaction of Kohler is unmatched, which is why it has a global customer base. 
4. Kraus
Type of Business

: 

Manufacturer

Location (Headquarters)

: 

Harbor Park Drive Port Washington, New York

Year Founded

: 

2007

Annual Revenue

:

$1-$10 million

Kraus is one of the top high-end kitchen brands globally because of its specialization, functionality, and unique design. The faucets they offer are ideal for any kitchen as they are easy to install and can be optimized according to the height of the kitchen sink. Their taps are suitable for both commercial and residential markets. Their single lever faucets are made so that they do not hit the wall or things kept behind it. 
Some of the features that make Kraus's kitchen faucets high-end are:
Water-Saving

Dual Function, which includes both spray and stream.

Reach™ Technology allows for a thorough cleaning by reaching inside and outside the sink. 

QuickDock Installation

Magnetic Docking with no drooping over continued use

Spot Free all-Brite™ Stainless Steel which adds to any kind of decor.
5. AXOR
Type of Business

: 

Manufacturer

Location (Headquarters)

: 

Schiltach, Germany

Year Founded

: 

1901 (founding of Hansgrohe), 1992 (launching of AXOR)

Annual Revenue

:

1.077 B Euro

AXOR is part of the Hansgrohe Group, dedicated to providing luxury products with a variety of applications. Hansgrohe is a German manufacturer, one of the oldest kitchen faucet suppliers in the world. AXOR is known for its one of a kind designer faucets. AXOR was launched keeping in mind Hansgrohe's excellence and history with design awards. 
The kitchen faucet catalogue of AXOR includes both wall-mounted and deck-mounted options. AXOR is a global phenomenon, serving in the US, Europe, as well as in Asia, and the Pacific. Hansgrohe and the AXOR site are closely related, and international services mainly involve the kitchen products of Hansgrohe. 
The Reliable Chinese Kitchen Faucet Brand 
Looking for luxury in no specific location? Turn to China. We have just the right kitchen faucet brand for all your needs.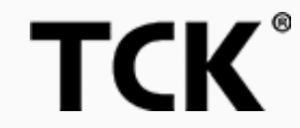 High-end kitchen faucets can be on the upper end of the expense spectrum. But if you want affordability with a sleek design, Xiamen OLT is the ideal kitchen faucet brand for you. With satisfied customers and their technological innovation, Xiamen OLT has been one of the favourite kitchen utility manufacturers in China. Customization service is also offered to customers.   
The kitchen faucets in the product catalogue include the following options: 
Infrared kitchen faucets

Automatic temperature control faucets

Built-in sensor faucets
What are you waiting for? Contact them and get a FREE quote for the kitchen faucets of your dreams now.
Conclusion 
If you want to find a high-end kitchen faucet brand for your newly remodelled kitchen, you now know which brands to choose from. Based on the certification, the variety in the products, and the design, these brands supply some of the most luxurious options in the global market.
Otherwise, you have the option of going with Xiamen OLT. You can choose the best kitchen faucet for both residential and commercial requirements. Have a look at the Oltsw.com site now.