You deserve nothing but the best for your kitchen. If you are thinking of replacing the kitchen faucets at your home or doing a remodel, it is essential not to settle for anything less than brilliant. If you are looking for top-rated kitchen brands, this article has got you covered.
Nobody wants to get a product that is just fine. There are numerous kitchen faucet brands around the world, but this article focuses on the five best highly rated kitchen faucet brands. This list is based on the quality of the products, customer satisfaction, certification, variety, and accessibility of the products. 
When you look at global manufacturers of kitchen faucets, you are opening the boundary of your search to include only the best there is. You can take multiple opinions and scour the internet, but no need to worry now; our list will help you make your decision. A side note: Since your search is not barred within a specific country, it is time to look at China. Especially at Xiamen OLT Co., Ltd., whose kitchen faucets are of excellent quality and come in different varieties. A global supplier, their expertise might be just what you need for your kitchen.
List of the Top 5 Tap Faucet Brands in America 
Following is a list of the best kitchen faucet brands that you can find in America:
Moen

Waterstone

Grohe

Brizo

Kohler
Top Rated Kitchen Tap Brands 
Following is the list of kitchen faucet brands that are the most highly rated in all of the world. Read on to know more about the best kitchen faucets for your home and commercial purposes:
1. Moen
Type of Business

: 

Manufacturer and supplier

Location (Headquarters)

: 

Year Founded

: 

1873

Annual Revenue

:

€ 1.35 billion

Certificates

:

ISO 9001, ISO 45001, ISO 14001, and ISO 50001

Moen Incorporated is one of the best manufacturers of kitchen faucets in the world. By providing quality bathroom and kitchen fixtures, Moen Incorporated has a firm position as the top kitchen faucet brand in the North American continent. Their product catalogue is extensive and includes bath safety products, accessories, kitchen sinks, and showerheads. Their products are ideal for use in both residential and commercial areas. 
Moen uses technological innovation to its advantage and makes its products more durable and useful. Moen also manufactures faucets already installed with filters for the convenience of their customers. These faucets have electronic filter life indicators and carbon-block filtration. Their taps come with lifetime warranties as well as touchless and Power Clean technology.  
2. Delta Faucets
Type of Business

: 

Manufacturer

Location (Headquarters)

: 

Carmel, Indiana

Year Founded

: 

1954

Annual Revenue

:

$82.4 Million

Delta faucet is a global kitchen faucet manufacturer that aims at providing quality products that use technologically advanced techniques. They also offer other kitchen and bathroom utilities. All the products supplied by the company come with a limited warranty. 
Their Touch2O.xt Technology is highly popular, and their H20kinetic™ technology works to supply water in an efficient way so that you save water while making the most use of it. Their faucets include both wall-mounted and deck-mounted kitchen faucets that are highly rated. 
3. Kohler
Type of Business

: 

Manufacturer

Location (Headquarters)

: 

Wisconsin

Year Founded

: 

1873

Annual Revenue

:

$ 7.0 Billion    

Today, Kholer is a globally recognized brand because of its quality products and services when it comes to bathroom and kitchen utilities. Their kitchen faucets come in the following types:
Commercial

Lav faucets

Wall-mounted
Their product catalogues have filters so that you can choose the ideal kitchen faucet based on the finishing, the colour, the installation, the handle and the number, and the price. 
Kohler is popular today because of its products that are of great quality without being overly expensive. Their products have both commercial and residential applications, whether it is the bathroom or the kitchen. The variety in their products and their customer satisfaction is unparalleled. 
4. Grohe
Type of Business

: 

Manufacturer and supplier

Location (Headquarters)

: 

Hemer, Germany

Year Founded

: 

1873

Annual Revenue

:

€ 1.35 billion

Certificates

: 

ISO 45001, ISO 14001, ISO 50001, and ISO 9001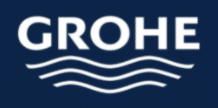 Founded in the nineteenth century, Grohe probably has one of the best reputations among any kitchen manufacturing companies in the world. A German company, it has now a global business which is flourishing because of this company's commitment to quality. Their faucets are offered in different sizes along with other filters. There are five sizes, XS to XL, to choose from. The products they offer include:
Pull-down

Semi-pro

Pull-out

Bar and pot filling types                                     
The kitchen sinks in their product catalogue come with touchless, hands-free, or foot-control technology. Many companies offer filtered water from their faucets. But Grohe has introduced Grohe Blue, which aims at serving cooked water directly from the faucet, saving the trip to and from the refrigerator. Their mobile app has a Sense Guard to notify the client if there is a leash in the pipeline.
5. Brizo
Type of Business

: 

Manufacturer

Location (Headquarters)

: 

Wisconsin

Year Founded

: 

1873

Annual Revenue

:

US $7.0 Billion

Brizo is on this list because it supplies and manufactures the best quality kitchen faucets but keeps sustainability in mind. A luxury brand, this is a top-rated option due to its customer satisfaction. All of the utilities offered by this company are handmade, so each piece is unique. Their kitchen faucets come in pull-down, pull-out, articulating, and bridge options. There are also multiple finishings to choose from.
Brizo uses technological innovation to its advantage. This is seen in their VoiceIQ ™ technology, Smart Touch technology, ADA, and electrical valves. This brand is the ideal choice for environmentally conscious customers. 
The Top Chinese Kitchen Faucet Brand 
Are you looking for top-rated kitchen faucet manufacturers around the world and missed out on Xiamen OLT? You will regret it later.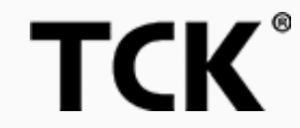 Xiamen OLT is based in China and, with over twenty years of experience, is one of the best manufacturers of kitchen faucets. Good quality products that guarantee the happiness of their customers are a specialty of this company. Technology is used so that each product is made with certifiable standards. Their manufacturing systems are ideal for production. 
Some of the products worth taking a look at on their website are: 
Infrared kitchen faucets

Built-in sensor faucets

Automatic temperature control faucets
What's more? They also offer customization. You can get a FREE quote now.
Conclusion 
This list is not exhaustive, but the very best kitchen faucet brands will not be infinite. Choose based on your personal requirements and get the perfect manufacturers to provide you with kitchen faucets that are well-designed, durable, and right for your kitchen. 
If you need some help choosing, we can help. Just visit the Oltsw.com site now.