Are you seeking a trending bathroom design? While restructuring your bathroom may seem an interesting task, there are decisions to be made and thorough research to determine upgrade materials to use.
Selecting a piece of bathroom furniture can take time and effort. Materials, construction quality, and aesthetics must be considered when choosing a manufacturer. In addition, there are brands to choose from when seeking a solid countertop or something that best suits your bedroom.
Therefore, which bathroom furniture manufacturers are the best? Which brand is reliable and trustworthy to offer the best quality design? We've made this easy for you by compiling a list of the best brands of bathroom vanity, cabinet, shelf, and faucet manufacturers.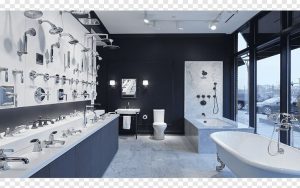 Image Source: Pinterest
Fitted Bathroom Furniture Manufacturers & Brands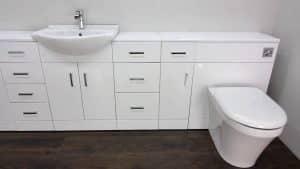 Image Source: Youtube
Fitted bathroom furniture offers you the stylish luxury you desire without downplaying storage place. You can keep your items out of sight while still being able to access them easily. The most common or typical bathroom furniture dimensions are listed below;
5ft by 8ft – for small dimensions
6ft by 10ft – for an average dimensions
10ft by 12ft – for larger size bathroom dimensions
The fitted furniture collections for bathrooms are classical and infinitely versatile, complementing a range of sizes, styles, and basic requirements. The best manufacturers and suppliers handle these collections. Some bathroom-fitted furniture suppliers with the best products are listed below;
Hotel Bathroom Furniture Suppliers
High-standard and best-quality hotel bathroom accessories and amenities, such as toiletries and bathroom bins, toilet brushes, shower mats, bathrobes, slippers, etc., are available from well-trusted suppliers listed below.
#1 Heinrich Wilke GmbH (HEWI)

Image Source: cdn.archilovers
HEWI is a German company that began operation in 1929, providing universal solutions for hardware and sanitary areas. With a high degree of functionality, award-winning designs, and innovation, the organization offers high-quality hotel bathroom accessories such as wall-mounted polyamide soap dishes, polyamide toothbrush holders, spare polyamide toilet roll holders, etc.
#2 Geesa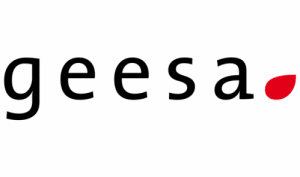 Image Source: iF Design
Designing, developing, producing, and supplying hotel bathroom accessories is what Geesa has been known for and dedicated to for over 135 years. Located in Zaltbommel, Netherlands, the organization has a well-considered design and a catchy eye for detail in producing high-quality bathroom accessories. Some of its product lines are; tumbler holders, dropdown rails, shower baskets, etc.
Eco Bathrooms Furniture Suppliers
Eco bathroom furniture designs are made from two depths of fitted furniture in different sizes. For instance, the doors come in slab, shaker, or handleless designs, with gloss, matt, and texture finishes. Some of its major distributors and suppliers are;
#1 J&J Ormerod Plc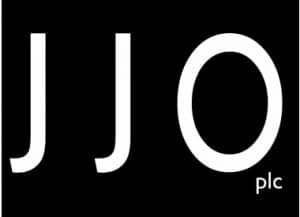 Image Source: madeinbritain
J&J Ormerod Plc is a family-owned business with a modern production facility in East Lancashire, Britain, and has a heritage of producing excellent furniture. Established in 1868, the organization produces home furnishing services by manufacturing and supplying products such as colonial bedrooms, eco bathrooms, eco kitchens, etc. The company's superb fleet of delivery vehicles always keeps its footprint as evident as possible.
#2 DTW Ceramics Limited

Image Source: dtw-tiles.co.uk
DTW Ceramics was established in 1996 and ranked as one of the U.K.'s largest independent tile and bathroom suppliers and retailers. Having been in the industry for more than 30 years, the organization handles your bathroom supplies, from showers and baths to extractor fans and toilet roll holders, etc., from leading brands such as Deuco, Eco bathrooms, Britton bathrooms, etc.
Teak Bathroom Furniture Suppliers
Teak wood is one of the unique woods that isn't prone to water and moisture, making it popularly used and ideal for bathroom furniture. Also, its protective and natural oil nature lubricates the wood and makes it resistant to humidity. Some teak wood bathroom furniture suppliers are;
#1 Spa Ambiente

Image Source: Spa Ambiente website
Spa Ambiente is a German company based in Osnabrück, Lower Saxony. The company has been in operation since 2007 and specializes in the supplies of solid wood bathroom furniture and natural stone washbasins. Its products are of high quality with an exclusive mix of materials. Some of its beautiful bathroom furniture collections are; bathroom furniture teak, furniture oak, furniture gray, etc.
#2 Birdy Bath Co., Ltd.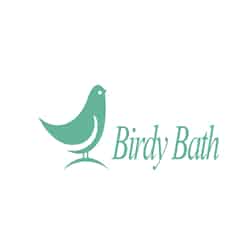 Image Source: Birdy Bath website
Birdy Bath Co., Ltd. specializes in manufacturing a variety of bathroom furniture, bathroom cabinets, etc., using solid teak wood. Established in July 2009, the organization believes that quality is the life of its products and aims at the high and middle-end market. Located in Shuyang, Jiangsu, China, the enterprise has global coverage.
Bathroom Faucets Manufacturers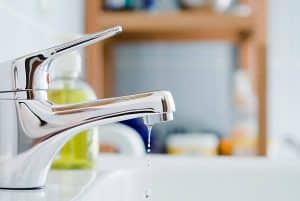 Image Source: iStock
Several faucet manufacturers have a proven record of producing quality and affordable faucets of various styles to fit any kitchen or bathroom remodel. Determining the best brand for your bathroom depends on the design, durability, innovation, affordability, and warranty the brand offers.
Below is a list of the selected brands with the best quality design at affordable prices;
What Bathroom Faucets are Made in the USA
American-made bathroom faucets manufacturers adhere strictly to the highest standard in the country. Also, the long warranty of the faucets ensures you can exchange the faulty one for a new one. The best brands that manufacture bathroom faucets in the USA are;
#1 Moen

Image Source: ContactCenterWorld
Moen has been one of the best American manufacturers and suppliers of faucets and other fixtures since 1937. The brand is known globally and has won several awards. Moen stands out from its competitors due to its wide range of unique designs and stylish finishes. So, finding a faucet for personal or company purposes won't be an issue.
#2 Grohe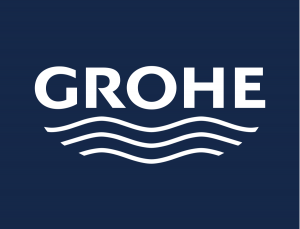 Image Source: Wikipedia
Grohe is a German plumbing fixtures brand headquartered in Hemer, Germany. The establishment was founded in 1936 and has been a part of the Japanese Lixil Group since 2014.
Grohe products are mostly found in iconic buildings across the globe, like hotels, public buildings, residential, commercial, etc., because its products are based on quality, technology, design, and sustainability.
What Bathroom Faucets Are in Style
You can make your bathroom a reflection of your personality by choosing the unique brands that specialize in manufacturing bathroom faucets that fit your style, color, type, and mounting option. Some of these manufacturers are;
#1 Delta Faucet Company

Image Source: Delta corporate website
Delta faucet is a leading American manufacturer of high-quality and aesthetically appealing faucets and fixtures. Founded in 1929, the organization has its headquarters in Indianapolis, Indiana, United States. It prides itself in designing stunning Delta roman style faucets that meet thoughtful innovations in a Delta bathroom. Some product lines include; bathroom accessories, showering, sink faucets, etc.
#2 Foshan Contop Bathroom Co. Ltd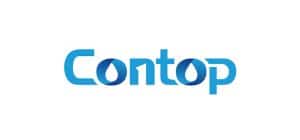 Image Source: sc04.alicdn.com
Foshan Contop Bathroom Co. Ltd is a Chinese brand in Foshan City, Guangdong Province. With decades of experience in the plumbing industry, the enterprise's main product line is bathroom faucets, basins, kitchen sinks, toilets, bathtubs, etc., satisfying its customer first with quality products.
Which Bathroom Faucets are Best Quality
You should be drawn to more than sophisticated bathroom faucets. Consider the materials, beautiful finishing, and handle type best for you. This leads us to consider the best-quality bathroom faucet brands below.
#1 Signature Hardware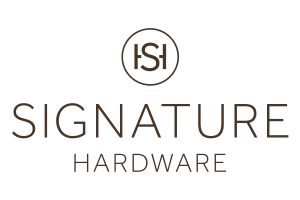 Image Source: Top Workplaces
Signature Hardware has been operating since 1999, with offices in the U.S. and Canada. The enterprise provides unique products that are not only beautiful but also durable. It sells bathroom products, kitchen sinks, kitchen drains, utility sinks, etc. Its bathroom sink faucets adhere strictly to the Safe Drinking Water Act's lead regulations (SDWA).
#2 Pfister Faucets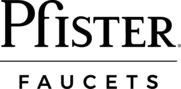 Image Source: Pfister website
Pfister was founded in 1910 and has been making plumbing fixtures for the past 100 years. The company's headquarter is located in Lake Forest, California, United States, from where it oversees all other branches. The organization is the first to market several innovations that are of the best standard today. Some of its product lines are; bathroom faucets, shower and tub faucets, showerheads, etc.
Bathroom Vanity Units Manufacturers
Commercial Bathroom Vanity Units Suppliers
Vanity units are usually the combined functions of a stainless steel sink basin and storage space constructed into one piece of furniture. They provide a practical and easy way to store toiletries, spare towels, and beauty and cleaning products.
Vanity units are made from various materials such as plywood, Medium-density fiberboard, solid wood, etc. They come in different styles and can be wall-mounted. Suppliers of these products are;
Bushboard Washroom Systems Ltd – Kettering Venture Park, UK
Oceanic Solutions – India
High-end Bathroom Vanity Brands
You can realize your vision with well-furbished bathroom vanity from these high-end bathroom brands that offer services across the globe.
OVE Decors – Canada
Kingston Brass – U.K.
Solid Wood Bathroom Vanities Made in the USA
Solid woods are the most durable and strongest material in making bathroom vanities. They provide a unique, classic, and timeless feel to your bathroom. The USA-based manufacturers of solid wood bathroom vanities are;
The Design House brand
Kohler Co. – Wisconsin, U.S.
Bath Cabinet Manufacturers
Bathroom cabinets are usually used to store hygienic products, toiletries, and sometimes medications. They are usually placed above the sink, under, or above the toilet. Some bathroom cabinets have mirrors attached to them and come in different sizes and shapes.
Mirror cabinets in bathrooms are called medicine cabinets, and they're the traditional and most popular options in homes. These mirror cabinets make getting ready every morning an easy one. You can choose your style depending on your decor preference from the best bathroom mirror cabinet manufacturers. Below are some bathroom cabinet manufacturers and suppliers and their locations near me.
Aomei – Europe and United States
Jinghu Glass Group – China
TONA – Ingelheim, Germany
ETERNA INTELLIGENT – Foshan South China
Burgbad – Europe
Bathroom Shelf Manufacturers
Bathroom shelves are made of wood, glass, or metal. And they're attached to the bathroom wall or placed at the sides of the cupboard. As a strategic storage solution, bathroom shelves are an important piece of furniture in creating a stylish and organized bathroom, however the size of the shelf.
The bathroom shelves are designed to hold your toilets, toiletries, and extra cleaning equipment. Shower shelves are ideal for storing bath items such as shampoos, body wash, conditions, etc.
Do you need help locating well-trusted and reliable companies that design, manufacture, and supply bathroom shelves? The list provided below is the 5 top global brands near you.
Pureflow Solutions Private Ltd – India
Zhongshan Huana Hardware Product Co. Ltd. – China
Johnson Bros. Roll Forming Co. – USA
Guangzhou Homfel Limited – China
Nirma Hardware – Gujarat, India
Bathroom Mirror Manufacturers
Your bathroom is only complete with a mirror, which serves several purposes beyond helping you look good. A mirror in your bathroom helps make it look larger by reflecting light and space around it. With a mirror in your bathroom, you can check your teeth for stuck spinach before exiting the door.
Check the list below for the best brands manufacturing and distributing high-quality bathroom mirror products.
China ZIHAN – is a leading manufacturer and supplier of led framed mirror
V.R. Glass Industry – is located in Delhi, India and designs plastic bathroom mirrors for homes and hotels.
STANHOM mirror factory – is situated in China and specializes in the research and development, production, and sales of modern LED bathroom mirrors.
Nella Vetrina – is located in New York, NY 10022, United States, manufactures handmade modern Italian bathroom mirror.
Cura Solution – is located in Mumbai, India, designs and manufactures stainless steel, wall-mounted double-sided bathroom mirror
Bathroom Lighting Manufacturers
Bathroom lightings serve as both mood lighting and functional lighting. Chose bulbs or LED fixtures are common lighting used in bathrooms, emitting bright white light for the most accurate colors. The bathroom light could be side-mounted sconces or mounted on top of a mirror.
Whatever your preference, there are top leading brands in the industry that manufactures high-quality bathroom lighting which is distributed across the globe;
EGLO UK Ltd. – is a leading and trusted brand manufacturer committed to providing customers with the best products.
Acuity Brands – situated in G.A., USA, is a leader in smart lighting and connected systems.
Mesa Lighting – is located in Guzhen, Zhongshan, China, and has a professional lighting factory engaging in the sales and service of LED wall lights, bathroom mirror lamps, etc.
ARKILIGHT – is located in Milan, Italy, where it provides a range of lighting solutions for bathrooms, homes, etc.
Delray Lighting – located in Canada
Bathroom Sinks Manufacturers
Bathroom sinks attached to the bathroom wall or near it with pipes connected to a water source make it easy to wash your hands, face, etc. Bathroom sinks made from porcelain are mostly durable. Many are still in use even after 50 to 100 years. The porcelain material combines metal and glass with clay to provide extra strength, which helps the sink withstand heat and chemicals.
Bathroom sinks manufacturers with durable and long-lasting products offering the best to their customers are itemized below.
American Standard Brand – based in Piscataway, New Jersey, North America, U.S.
Duravit AG – is headquartered in Hornberg, Germany
Xiamen Bellto Sanitary Ware Co., Ltd. – Chaozhou City, Guangdong Province, China
The Plumbing Place – located in Sarasota, FL 34232
MUNK Building Materials Co., Ltd – based in Smart City, Chancheng, Foshan, China
Toilet Manufacturers
The world's biggest plumbing manufacturers offer a complete line of residential and commercial products, including toilets, faucets, etc. Several countries employ technological and intelligent innovations when constructing toilets. For instance, Japanese manufacturers have integrated bidets that squirt water to clean up private parts. These toilets use water efficiently, clean themselves, and ensure the bathroom is clean after use.
All over the globe, there are more than 1000 toilets manufactured and distributed by well-trusted and reliable brands. A few of these are mentioned below.
Bio Bidet Brand – is headquartered in Japan and specializes in producing technologically advanced Japanese-themed toilets.
Swiss Madison Toilets – USA
Castel Brand toilets – located in Mexico & other countries
TOTO USA, INC. – Morrow, Georgia, USA
Orton Group Co. Ltd – located in Hangzhou, Zhejiang, China
Bathroom Towel Rack Manufacturers
Towel racks are a must for bathrooms because they not only hold towels for air to pass through them, allowing them to dry and not become moldy; other models hold folded towels. Some are made from stainless steel; others can be wooden towel racks.
Whichever one you desire, you need to seek manufacturers and brands whose specialty involves producing top-notch bathroom towel racks and other pieces of bathroom furniture. Check out these top-rated brands near you.
Brown Wood Inc. – manufactures made-in-USA wooden towel racks
ICO Canada – is a leading brand of luxury towel warmers, bathroom accessories, etc., in North America.
Kave Bath Creation – is located in Gujarat, India, and produces unique and excellent folding towel rack
Heshan Beidea Pendant Co., Ltd – Jiangmen, Guangdong, China
Rhinorails – is an importer, online supplier, and retailer of efficient bathroom towel racks and accessories in the U.K. and worldwide.
Bathroom Fixture Manufacturers & Brands: Summary
We've listed the top-rated bathroom furniture manufacturers and brands. All these companies offer high-quality bathroom furniture and accessories of different styles. But an essential thing is their support and reliability, which you'll always get. They also make bathroom furniture according to safety standards.
If you have any bathroom furniture needs, you can contact us; we offer you the best solution.