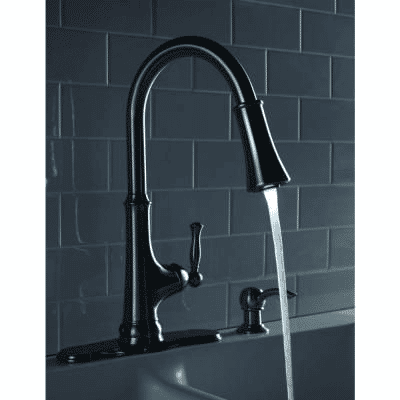 Image Source: Pinterest.com
Leaks and unsteady flow are issues that might happen with Glacier Bay touch or touchless faucets. Glacier Bay faucet repairs are easy when something goes wrong with them because Home Depot has the parts you need. If you are planning to replace your old glacier parts, below are some of the recommendations that are similar to glacier models
Do not overlook the faucet problems since the touch and touchless kitchen faucets are more than decorative items. They save water, make sink use easier, and keep things clean. This repair guide applies to all glacier bay faucet models. Read it on for your faucet troubleshooting.
Why is my glacier Bay touchless faucet not working?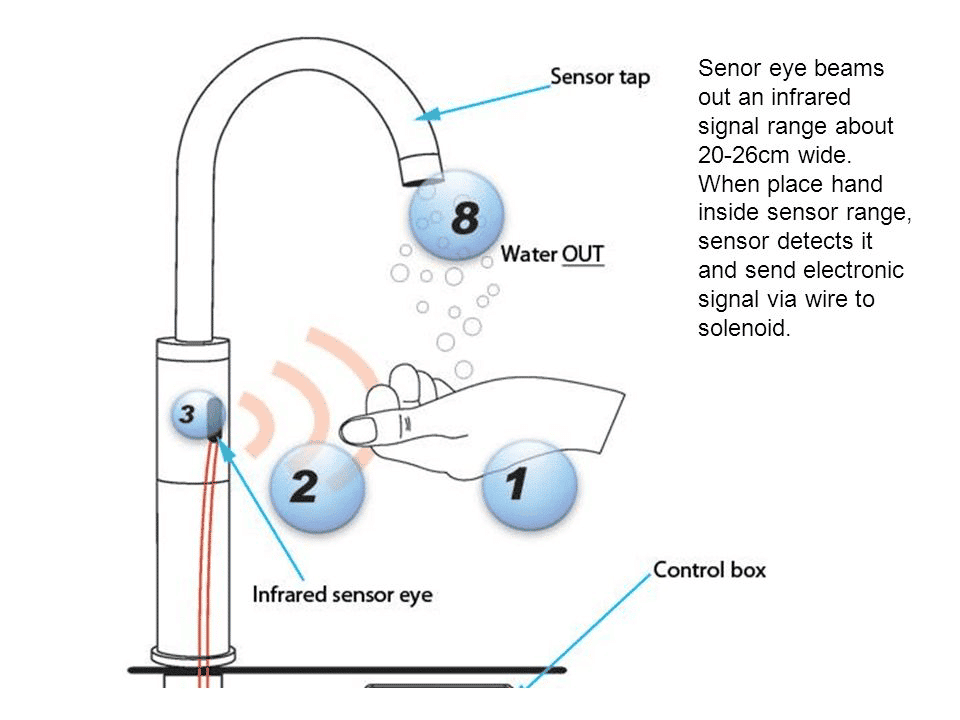 Image Source: Slide Player
Below are the glacier Bay kitchen faucet problems:
Drained battery.
A faucet reset is needed.
The Aerator might not be working correctly.
A clogged sink.
Solenoid valves could be malfunctioning.
It is possible that the Handle is not in the open position.
Glacier bay faucet turns on by itself
Range setting is set too far/the environment— including sunlight and reflections triggers the Faucet on.
No water is coming out.
Water will not stop flowing.
A red blinking light on the sensor.
How to turn off the Glacier Bay faucet?
Locate the valve box under the sink. Then, find the solenoid valve's manual override feature. To manually turn off the sensor and Faucet, turn the feature clockwise.
Glacier Bay touchless faucet sensor not working
If the LED sensor light does not flash and no water comes out of the Faucet.
Battery Issue
Sensor malfunction
No water supplies
How do you bypass the Glacier Bay sensor faucet?
Look under your sink for the valve box.
To operate the Faucet manually, spin the bypass counterclockwise using a coin.
To automatically operate the Faucet, turn the bypass handle clockwise.
Glacier Bay Kitchen hot water not working
A clogged faucet, a water heater problem, or a broken faucet cartridge. The possibility that your Faucet is clogged is one potential explanation. Mineral deposits accumulate inside plumbing fittings over time due to frequent use. The hot water cannot correctly flow due to this obstruction. It becomes more apparent when the issue is coupled with other plumbing problems, such as poor water pressure.
How do you adjust the temperature on a Glacier Bay faucet?
An intelligent Glacier Bay control temperature adjustment ensures that the water will remain in the desired range even if someone turns on the water in another part of the home or flushes the toilet. Additionally, thermostatic valves provide an anti-scald defense.
Take off the inverter, sleeve, and handle
the temperature restriction being adjusted
Changing the water's maximum intended temperature
A secondary temperature check
Putting the red limit stop ring back in place
Putting the inverter, sleeve, and handle back in place
Glacier Bay faucet low hot water pressure
Why does my Glacier Bay faucet have low flow pressure?
Your faucet cartridge has a steam hole and sits deeper than your Aerator. Hard water clogs cartridges, lowering kitchen faucet water pressure. They usually need cleaning.
How to remove the flow restrictor from the Glacier Bay kitchen faucet?
Start by hand-turning the Aerator counterclockwise. It is usually eliminated. If it is slick or cannot apply pressure, use a silicone jar lid or towel to remove it.
Remove the washer and wash the Aerator in running water. To avoid losing screws or small things, cover the sink with a towel or cloth before cleaning. Push gently at the center of the Aerator to release the flow restrictor.
Run the cold water tap for 15-20 seconds, then the hot one. It removes pipe debris. Until the water is clear, turn on the Faucet. It is dirty or brown.
After all this effort, connect the Aerator to the Faucet and run the water. The flow restrictor will perform well and provide water pressure.
Glacier Bay led Faucet making noise
Before fixing any faucet, turn off the water. Replace the washer to eliminate noise. Check the washer seat if the Faucet is noisy. Cleaning the seat to eliminate noise and low pressure.
How to clean the glacier bay faucet aerator?
In order to produce a steady, straight stream of water, the Aerator adds air to the water flow. However, mineral deposits can build up in aerators, resulting in reduced water flow or an intermittent stream. Below are the step-by-step process for cleaning your faucet aerator:
Get rid of the Aerator
Verify for deposits and trash
Take apart and clean the components.
Put Parts in Vinegar to Soak
Reassemble the Aerator after cleaning.
The Aerator back on
Glacier Bay faucet control box leaking
Leaking Glacier Bay faucets are frequently the result of cartridge damage. The cartridge, housed in the Handle, controls how much water flows out of the Faucet. The cartridge, managed by a nut that rotates together with the Faucet's Handle, opens and closes in response to the Handle's location.
Why is my Glacier Bay kitchen faucet leaking
Leaking Glacier Bay faucets results in cartridge damage. The cartridge, managed by a nut that rotates with the Faucet's Handle, opens and closes depending on the Handle's location.
How to fix a Glacier Bay leaky faucet?
Any faucet's fittings may eventually become weaker due to the constant pressure of the water and the piping, which causes water to leak through the bathroom, kitchen, and shower faucets. Leaking Glacier Bay faucets are frequently the result of cartridge damage. Below are the ways to fix your Faucet:
clean up the area
Unscrew the Adapter and remove the Handle.
Take the Cartridge out.
Invest in a New Cartridge
Reassemble after replacing the cartridge
and return to regular water supply
Glacier Bay faucet keeps coming loose
Loose kitchen faucets can harm your plumbing in addition to being annoying. Untightened nuts that join the faucet base and Glacier Bay fast mount will not tighten are the leading cause of kitchen faucets coming loose. The threads on this nut, which is positioned on the underside of the mount, might wear out over time and cause it to become loose. Kitchen faucet leaks are a widespread problem.
How to tighten or remove a glacier Bay kitchen faucet?
Fixing a leaky kitchen faucet is easy. Tightening the faucet base-head bolt is all it takes.
Empty Under-sink Cabinet
Water Valves Off
Find the Bolt Under the Sink
Right-Size the Wrench
Tighten the Nut.
Glacier bay touchless kitchen faucet with led light not working
Check the water pressure—if you have a blocked aerator or a sink cartridge issue, replace the cartridge or unclog the Aerator to restore pressure. Check the electric motor LED chip for broken or loose contact.
How to change the Glacier Bay touchless kitchen faucet battery?
Everything happens outside the Faucet; replacing touchless kitchen sink faucet batteries is easy. No need to turn off the water, drain pipes, or anything else to replace them. They can also be replaced without tools.
Drain
Unbolting
Uncover it.
Battery Identification
Battery Cover Positioning Temperature Lever Positioning
Glacier Bay touchless faucets: Common FAQs
Where to find the glacier bay touchless faucet reset button?
After replacing the batteries:
Find the battery compartment under the sink and the reset button.
Push the red reset button to reset the Faucet.
Verify that the reset fixed the Faucet.
How long does a glacier bay faucet last?
Glacier Bay faucets are mostly metal/reinforced plastic. Needs cleaning since it is faux stainless steel that can last up to 2 years.
Where do I find my Glacier Bay faucet model number?
You can find the model number on the manual or the Faucet, generally hidden on the spout or a tag attached to the water supply pipe below the sink.
Glacier bay touchless faucet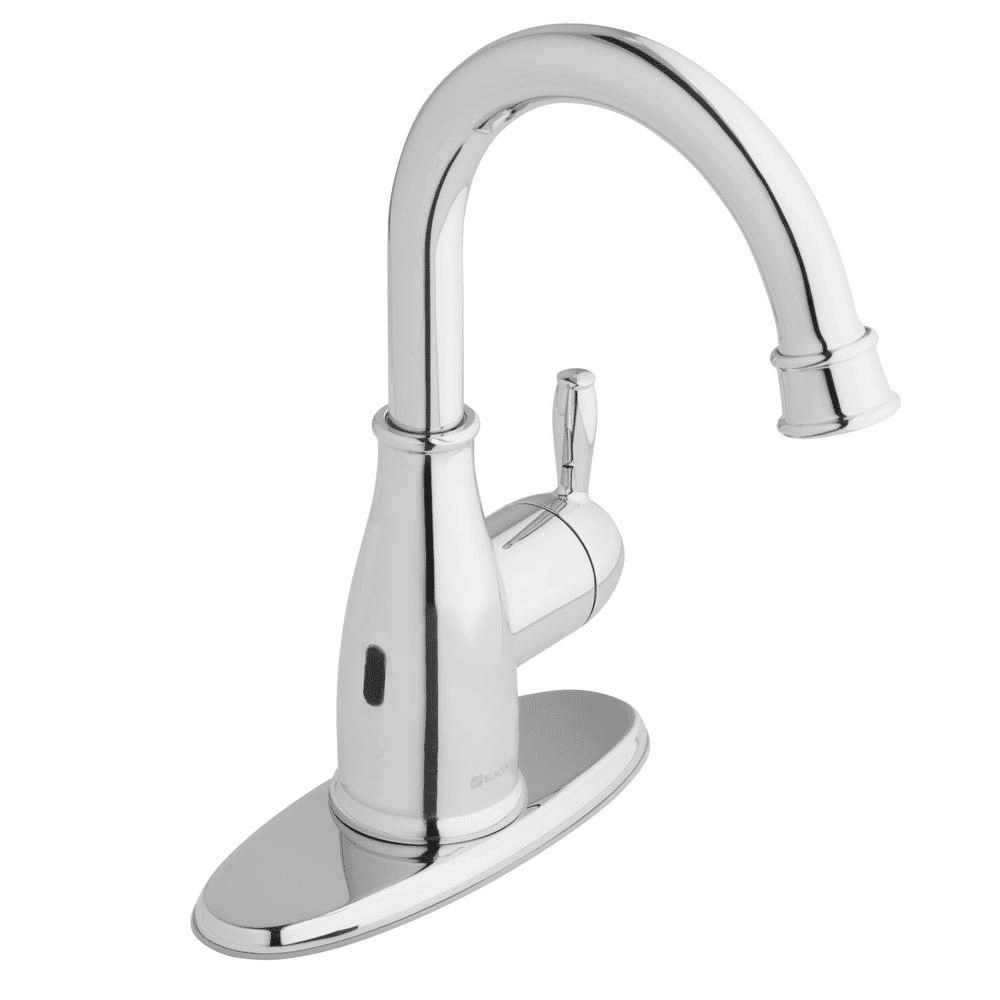 Image Source: Amazon.com
The Glacier Bay Touchless faucet with LED Single-Handle Pull-Down Sprayer Kitchen Faucet with Soap Dispenser in Stainless Steel combines design and innovation. Hands-free sensor with identification number of 67536-0508D2
Glacier bay mandouri touchless faucet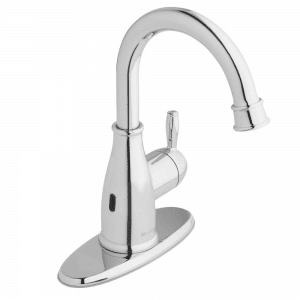 Image Source: Amazon.com
Glacier Bay Mandouri Touchless faucet, Single-Hole Single-Handle High-Arc Bathroom Faucet in Brushed Nickel cleans and simplifies kitchen and bathroom sinks. Having HD67685W-5004. As its identification number.
Are Glacier Bay have a lifetime warranty?
Similar to moen's warranty phrase, A limited lifetime warranty covers Glacier Bay's high-quality items. Glacier Bay items are warranted to the original consumer purchaser against material and quality defects.
Are Glacier Bay faucets repairable?
Same as Delta, it can be fixed after a full troubleshooting proces. if essential tools do not fix your Glacier Bay faucet, you may require a specialist. To simplify reassembly, keep track of the pieces and their order as you fix them.
Where are Glacier Bay faucets manufactured?
Glacier Bay products are reportedly made in China, Israel, and Taiwan. Glacier Bay, owned by Home Depot, makes its toilets and other goods overseas.
Who sells Glacier Bay faucets?
Since 2002, Xiamen OLT has developed and manufactured high-quality automated faucets, soap dispensers, intelligent flushing devices, and more using infrared, capacitive, microwave, and other sensor technology.
Where to buy a Glacier Bay faucet?
Glacier Bay's beautiful faucets, like the glacier bay touchless faucet/glacier bay manouri touchless Faucet can be purchased at TCK(www.oltsw.com), China's leading company in the faucet design and innovation industry.
TCK strives for perfection in every product. Making them a perfect supplier of touchless faucet with OEM service.
Below are some of the touchless auto faucet for the bathroom, kitchen, restroom, lavatory, commercial or residential sensor faucet for sink, washes basin, vanity, shower, and bar motion activated factory pricing, low MOQ
Touchless kitchen faucet with temperature control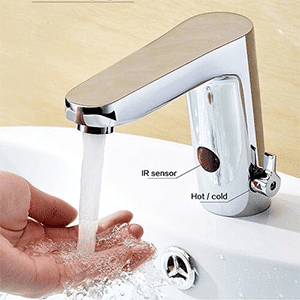 Image Source: TCK
Wave/infrared sensor dual activation, solid brass faucet body, integrated design with Automatic faucet temperature control, ceramic cartridge, solenoid valve, and sensor built-in.
Touchless Automatic Motion Sensor Sink Faucet Cold and Hot Water Basin Tap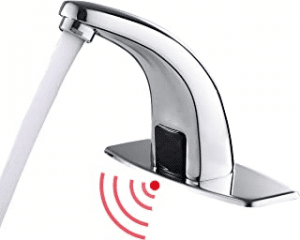 Image Source: TCK
Stable infrared Automatic faucet control or sensor technology prevents accidental activation.
Touchless LED Kitchen Sink Faucet Pull Down Sprayer Smart Motion Sensor Activated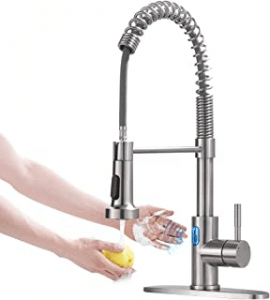 Image Source: TCK
Auto kitchen faucet has a capacitive sensing activation, 360° sensor field surrounding faucet body, self-adjusting to installation environment, timeout protection.
Modern Single Handle Retractable Wall-Mount Pot Filler Faucet with Swing arm
Image Source: TCK
Timeout protection, downward infrared sensor activation, ideal for solid and stud Wall mounted automatic faucet, magnet-adjustable sensor field.
Black and White Bathroom Automatic Sensor Basin Faucet with Light Ring Function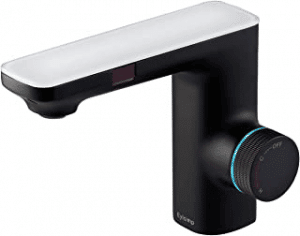 Image Source: TCK
Wave on/off and infrared sensor dual activation, solid brass faucet body, integrated Temperature sensor faucet control, Built-in ceramic cartridge, solenoid valve, and sensor.
When you are purchasing your newly built house, or for your commercial space, you can ensure that looking for a business with affordable wholesale rates on faucets, TCK is a perfect option. The wholesale sensor taps and related products are of the highest caliber and come at fair costs.
What are the Glacier Bay Faucet Website and phone number?
Call 1-855-HD-Glacier Bay for product issues, queries, or replacement parts. You can also visit TCK's website.
Glacier Bay motion faucet troubleshooting: In Summary
Check the battery compartment if the touch-sensor or motion-activated faucet stops working. Alternate batteries, whether it be a home troubleshooting or a commercial one. The Faucet may need resetting after battery replacement. You can also contact TCK for professional and secure troubleshooting.