Know the difference between chrome versus stainless steel kitchen faucets and decide what could be better for your home!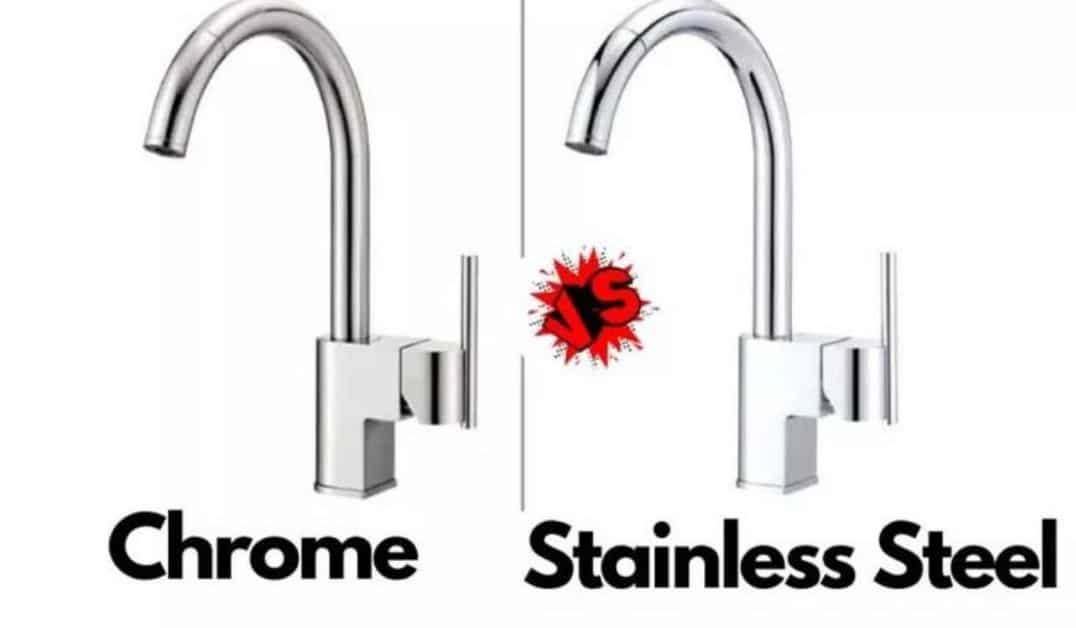 Image Source: Pinterest
Faucets that are outdated, inefficient, or even unattractive should be replaced to prevent future issues. Faucets in the most well-known finishes—gold, brushed nickel, and black matte—deserve special mention. There will be a newfound focus on adding drama to these hitherto mundane household spaces in an effort to create a more relaxing and enjoyable environment.
Stainless steel vs Chrome steel vs Brushed nickel vs Satin nickel materials : What are they?
For whatever reason you find yourself in need of a new sink fixture, you will be presented with a number of options. With so many choices, it might be difficult to settle on a faucet's finish. However, you should think about how practical it is and whether or not it enhances the character of your home before making a purchase.
Chrome steel
The chrome finish is nickel and chrome electroplated. Brass components may be polished or brushed for a striation look. Cleaning chrome is easy. Wipe the faucet and handles with a dry towel after each usage. This avoids minerals and water stains. Also, thin wax may help in preserving the finish.
Brushed nickel
If you're looking for a textured metal finish, go no further than brushed nickel, which is nickel that has been etched using a wire brush or a similar instrument. A warm tone and fascinating play of light and shadow are the results of this texture applied on brushed nickel.
Satin nickel
Satin nickel is a famous finish for america made plumbing fixtures. It is a nickel-plated deposit that has a smooth, non-reflective surface. There are no tiny scratches that can be seen, like on brushed nickel finishes. People have been using it ever since the early 1970s since It can be made chemically or by hand.
Brilliance stainless
Maintaining the faucet or shower's pristine appearance is much easier with a brilliance finish. The brilliance finishes are long-lasting and resistant to corrosion, tarnishing, and discoloration. These scratch-resistant coatings have been put to the test with over a hundred common cleaning products and have passed with flying colors.
Arctic stainless
Arctic Stainless is almost indistinguishable from regular Stainless Steel, other from its more subdued aesthetic. It's possible to see some bluish overtones if you compare it to the standard stainless steel, which is a warmer shade of gray. Matte stainless steel has a more subdued sheen than regular stainless steel.
How to tell the differences on faucets: stainless steel vs chrome steel vs brushed nickel vs satin nickel faucets
The changes between faucets may seem subtle at first, but you'll soon notice the quality distinctions in the craftsmanship and materials used. Their designs and features may be seen for inspiration and reference.
Chrome steel faucet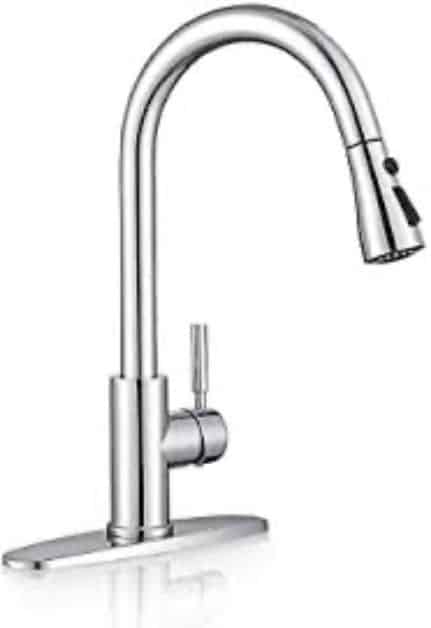 Image Source: Amazon
Chromium is a metal with useful characteristics when placed on other metals. Chrome plating is sharper, mirror-like, and generates correct reflections, whereas stainless steel contains 10.5% chromium and other metals.
Brushed nickel faucet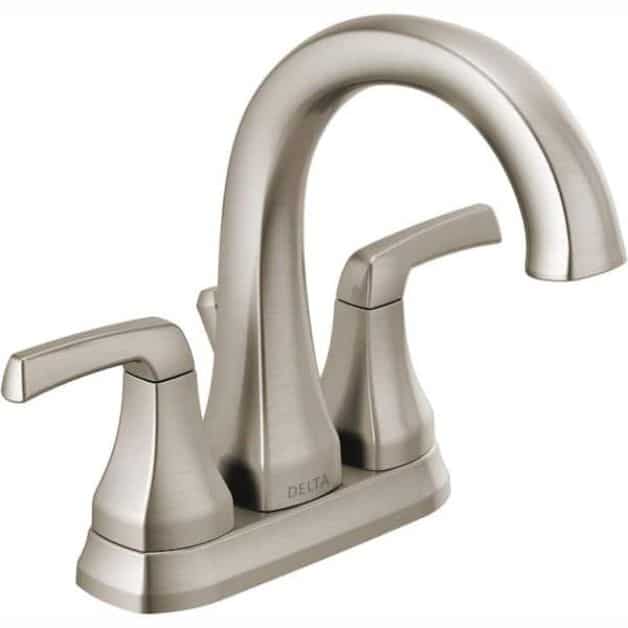 Image Source: The Home Depot
Brushed nickel has a smooth, delicate appearance. It has a semi-satin, brushed look. Some consumers believe brushed nickel looks like stainless steel, therefore it may match stainless steel appliances well.
Satin nickel faucet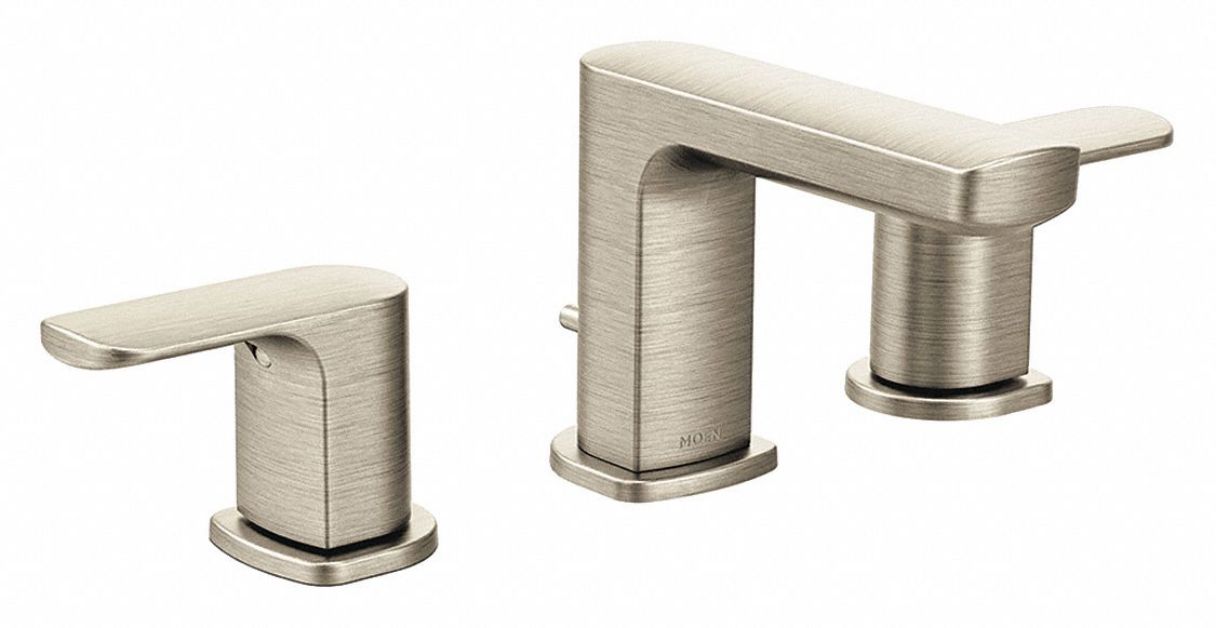 Image Source: Grainger
Satin nickel is a matte finish with less texture and has no shine in direct sunshine. It's becoming the preferred sink faucet finish because it is smoother and less abrasive.
Brilliance stainless faucet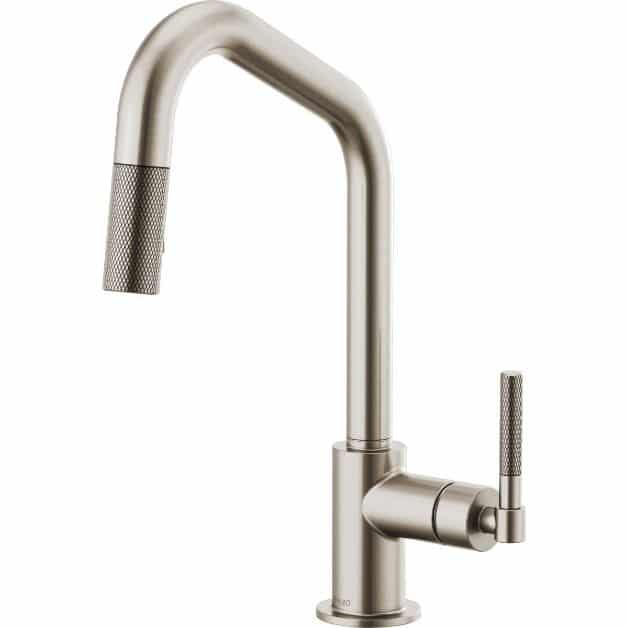 Image Source: Pinterest
Brilliance finishes won't corrode, tarnish, or discolor. Physical Vapor Deposition embeds molecules deep into the faucet's surface, creating an unbreakable connection. It resists abrasions and stains better than typical finishes.
Arctic stainless faucet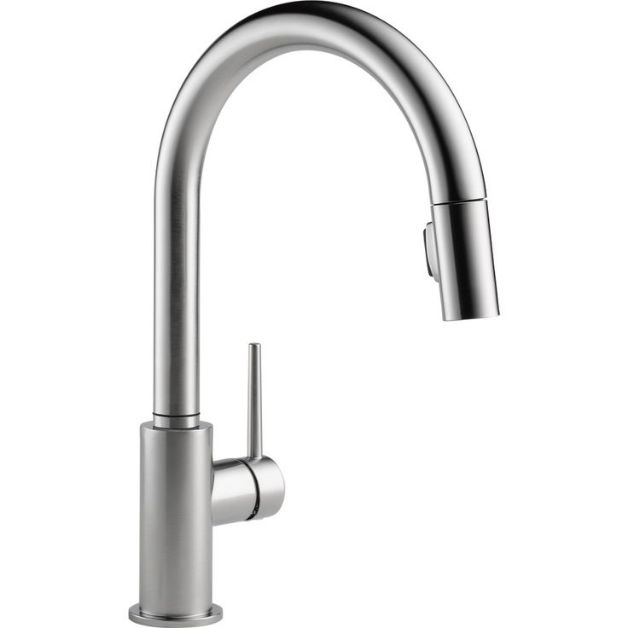 Image Source: Pinterest
Arctic Stainless has a matte finish like typical Stainless Steel. It is a chilly gray with blue overtones, contrasting the warmer Stainless Steel. Also, matte stainless steel is less glossy.
Common FAQs on faucet finish materials
Does polished chrome tarnish?
Chrome has a shiny, buffed finish. It's sturdy, with chrome on nickel and copper on solid brass. It never tarnishes and is so clean and brilliant. Its silver tone seems white.
Do chrome and stainless steel look the same?
There's a difference between chrome and stainless steel products. Chrome plating is brighter and shiner than stainless steel, which is polished to a high mirror sheen but is somewhat duller and darker.
Is chrome or stainless steel easier to clean?
Stainless steel is simpler to clean and can resist stain, rust, and corrosion. While chrome is cheaper and has a better gloss, stainless steel is more robust and will keep its polish for years.
Which is more expensive chrome or stainless steel?
Chrome steel is cheaper than stainless steel. However, Chrome steel is weaker than stainless steel. If you're on a budget, use chrome steel. But everything depends on the metal's use.
Stainless steel tap vs Chrome taps vs Brushed nickel faucet Pros & Cons: Which finish to get?
Faucet comparison

Pros

Cons

Chrome steel Taps

Astonishingly beautiful in appearance. It's the best by far




Cheaper than stainless steel




Contains some modern touches




Long-lasting with proper care




Superior toughness, high temperature resistance, and wear resistance




Chrome coating prevents corrosion




While stainless steel is more durable and more affordable, chrome plating reduces weight and costs.

Keeps its luster with consistent care but needs frequent polishing to appear its best




Chrome Steel

china taps

are vulnerable to scratches




A lot less sturdy than stainless steel especially if it is often penetrated.




Reveals imprints and specks of dirt if not given with care or due to frequent contact.

Stainless Steel Faucets

Capable of keeping a consistent gloss at all times.




Easier to clean and maintain




Resists water stains and finger prints




Performs very well in both extremely hot and cold conditions, making it an ideal material for use in kitchen faucets.




Durable, high quality and competitive pricing in the market

The faucet is not as glossy and reflective as some of the others




Seems modern and tidy most of the time, yet it may also be rather simplistic.




Sometimes, it leaves obvious dust and fingerprints.




Because of its long lifespan, stainless steel may be rather pricey at some point.

Brushed nickel faucet

Looks great in contrast to white sinks in bathrooms and kitchens. Also stands out with antique fixtures.




Brushed nickel is more long-lasting than chrome, and its finish seldom wears away.




Does not reveal wet marks or fingerprints and is simple to wipe off.




cheap in comparison to other faucet types.

Brushed nickel faucets cost a little more than their chrome and stainless steel counterparts.




Brushed nickel faucets cannot make a character when installed to kitchen, cupboard knobs and cabinet handles




Easy to gather smudges and dirts wherein they may cause serious harm to brushed nickel finishes if not cleaned immediately.
Still have no idea which faucet material to buy for your residential or commercial use, contact us to help you.
Chrome or stainless steel: which faucet material is better?
The most popular faucet finishes are chrome and stainless steel. It's common to see these kinds of details in people's houses. Both of them are great options for the final touch on your kitchen sink.
Things to consider before buying faucets
Faucet composition and property
Faucets are available in a variety of designs, colors, and finishes. Spout, handles, lift rods, cartridges, aerators, mixing chambers, and water inlets are examples of its components.
Usability on faucet
Touchless technology improves faucet usage by keeping them clean.
Wall-mounted sensor faucets lessen illness by preventing germ transmission.
Saves water and keeps the vanity area clean
Faucets are commercially-useful innovation
Durability on faucet
Polymers are sanitary materials used for cartridges, valves, and aerators.
Ceramic disc valves are unaffected by severe temperatures, sand, corrosion, and hard water.
Chrome-plated composite components are equally durable as chrome-plated brass and zinc parts.
Cost on faucet
Kitchen Faucets:
Basic Kitchen Sink – $25
High-arc faucets – $35 – $2,700
Pull-out faucets – $35 – $1,800
If your budget on kitchen faucets are higher than what we researched on market, maybe this guide that listed luxury kitchen faucets brands meet your need.
Bathroom Faucets:
Bathroom sink faucet – $25 – $250
Bathtub faucet – $35 – $3,700
Shower faucet – $25 – $3,100
Explore more high end bathroom faucet brands if you need.
Chrome vs stainless steel vs nickel color on faucet
Chrome is polished. It's ideal in white, gray, black, or cold kitchens.
Nickel-colored faucet is conventional, contemporary, farmhouse, and transitional.
Stainless steel seem too futuristic in a wood or rustic kitchen.
Maintenance on faucet
Most faucets need a little daily upkeep. A moist towel and mild soap are all you need to clean your kitchen faucet. This preserves your faucet's gloss and texture.
Brightness on a faucet
Maintain Faucet Brightness by:
Scrub stubborn spots using a moderate abrasive in the grain.
Clean mineral deposits with mild vinegar.
Rinse daily with mild soap and warm water, then dry.
For kitchen faucet
The comparison we made here is applicable to all kitchen faucet types, including automatic kitchen faucets.
Stainless steel kitchen faucets downsides and benefits
Kitchen faucets brushed nickel finish is great but stainless steel kitchen faucets can shine in their usability and texture.
Stainless steel is cheaper, stronger, and easier to maintain. Solid brass finishes are the most costly yet the finest. Brass faucets don't fracture or break easily. It's corrosion-resistant.
Here is a branded kitchen faucet manufacturers list faucets for your reference.
Chrome kitchen faucets downsides and benefits
Aside from kitchen faucets stainless steel finish, the adaptability, and longevity of chrome are two of its many admirable qualities. It is low-maintenance and looks great with a wide range of fittings and accents. However, unlike brushed nickel, fingerprints and water spots are more noticeable on chrome surfaces. It is easier to see scratches with the naked eye.
Still confuse about faucet materials for your kitchen use? Maybe you should find the solution via consulting with a kitchen faucet manufacturer like TCK who is experienced in faucet manufacturing.
For bathroom faucet
Stainless steel bathroom faucet benefits and downsides
Stainless steel faucets are totally lead-free. They are also long-lasting and simple to clean. They do not need coating, and these faucets may be recycled after they have served their purpose. Stainless steel faucets, however, have the same fundamental difficulties as stainless steel sinks. The material is readily damaged, particularly if scouring powder or abrasive cleaning brushes are used.
Chrome bathroom faucet benefits and downsides
Polished chrome is non-corrosive, making it ideal for bathrooms. They are often used for towel bars. It's also handy in other bathroom accessories since bathrooms are damp from steam and running water. But, chrome faucets might be hard to clean. Fingerprints, wet marks, and streaks show up more on chrome which means you have to spend more time wiping those.
Here is a branded german bathroom faucets for your reference.
Conclusion
We covered briefly how various kitchen and bathroom faucets are used. It is vital to keep in mind that the ideal faucet for you will depend on your own tastes and the way you manage your life. Therefore, it is recommended that you conduct an honest self-evaluation. and research more.