Are you on the lookout for kitchen faucets that are luxurious from one end to the other? Your search is over. This article will let you know about the top luxury kitchen faucet brands in the world that combine functionality with luxury.
As a customer, your needs while searching for a product come first. If you are remodelling your house or just your kitchen and want everything to be as luxurious as it can be, you should look for a brand that provides you with the best designs in the market. Good quality and durability are features that will often be combined with luxury brands. 
Along with the consideration of their certification and the variety of their products, you should also notice how well the customers respond to these luxury brands. We have compiled a list of the top 5 luxury brands that are worth investing in. The best part about these brands is that they cater to an international customer base. 
An important note: Luxury does not necessarily mean that there will be any compromise with the quality of the product. Brands such as Xiamen OLT Co., Ltd make sure all the products that you install in your kitchen and bathroom are of top-notch quality and equally luxurious in their appeal.  
List of the Top 5 luxury Faucet Brands 
Following is a list of the top luxury brands that will add to the appeal of your kitchen decor:
AXOR
Rohl
Kohler
Delta Faucets
Grohe
The Best Luxury Kitchen Faucet Brands  
1. AXOR
Type of Business

: 

Manufacturer

Location (Headquarters)

: 

Schiltach, Germany

Year Founded

: 

1901 (Hansgrohe founded), 1992 (AXOR launched)

Annual Revenue

:

€1.077 Billion

AXOR is a luxury faucet brand and a subsidiary of the Hansgrohe Group. Both Hansgrohe and AXOR provide faucets and other kitchen and bathroom utilities, but AXOR especially caters to designer products. This company has some of the best-designed faucets in the world, and its luxury products are suitable for any decor. 
Kite faucets offered by AXOR include both deck-mounted and wall-mounted installation options. AXOR has a market in Europe, the US, Asia, and the Pacific. Hansgrohe has received several design awards, and its good reputation now extends to AXOR's kitchen faucets.
2. Rohl
Type of Business

: 

Manufacturer and supplier 

Location (Headquarters)

: 

Irvine, California

Year Founded

: 

1983

Annual Revenue

:

$19.1M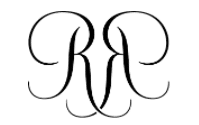 The House of Rohl, or simply Rohl, is a brand you might seriously want to consider while on the lookout for luxury. This brand offers both kitchen and bathroom products with impeccable designs that combine luxury and serviceability. They have handcrafted kitchen faucets, and technological innovation in their design adds to the appeal of their products. 
Their product designs include different sections to choose from like traditional, transitional and modern. The finishing of these faucets can be selected by the customer, which is not an easy feat as there are nearly 20 options to choose from. The faucets can be selected on the basis of their use in the kitchen, beverages, or bar & prep. Their faucets are available to both residential and commercial markets. 
3. Kohler
Type of Business

: 

Manufacturer

Location (Headquarters)

: 

Wisconsin

Year Founded

: 

1873

Annual Revenue

:

$ 7.0 Billion

Kohler is a luxury kitchen faucet brand that also has many affordable options for its customers. Their products are available for both commercial and residential use, and the variety ensures that each client finds exactly what they are looking for. If you are on a budget but still want something luxurious for your kitchen, Kohler is the brand that can help you out. 
Like almost all top brands, installation options with Kohler are also wall-mounted and deck-mounted. You can further filter your search for the right product based not only on the price but on the finishing, the handle types, and the colour. They also offer excellent customer service, which adds to the luxury of their products. 
4. Delta Faucets
Type of Business

: 

Manufacturer

Location (Headquarters)

: 

Carmel, Indiana

Year Founded

: 

1954

Annual Revenue

:

$82.4 Million

Delta Faucets is one of the top kitchen faucet manufacturing brands in the world, which is known for its good quality, durability, and design. Delta's luxury faucets are mentioned in most lists for quality and high-end faucets. All of their products come with warranty periods. Delta Faucets manufacture kitchen and bathroom utilities with features making intelligent use of innovative technology. 
Delta's many technological innovations include features such as their H20kinetic™ technology and Touch2O.xt Technology. Their technology promotes water efficiency. Their product catalog consists of both wall-mounted and deck-mounted faucet options. If you are looking for luxury, Delta Faucets will surely have something for you. 
5. Grohe
Type of Business

: 

Manufacturer and supplier 

Location (Headquarters)

: 

Hemer, Germany

Year Founded

: 

1873

Annual Revenue

:

€ 1.35 billion

Certificates

: 

ISO 14001, ISO 50001, ISO 9001, and ISO 45001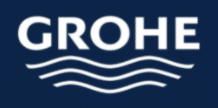 Grohe is one of the top kitchen faucet manufacturing brands in Germany and has got a good reputation in the market for its luxury faucets. The faucet options of Grohe vary on the basis of size, from XS to XL. They have a diverse product catalog that includes faucet options like:
Bar and pot filling types

Pull-down

Semi-pro

Pull-out                               
Their kitchen sinks have added features like hand-free, touchless, and foot-controlled. They have used technology to their advantage and have introduced Grohe Blue, which supplies chilled water from the faucet, eliminating the need for a refrigerator as well as bottled water. Grohe Sense Guard is another innovative feature that notifies the customer on their phone if there is a factor impacting the water flow, like a leak in the pipeline. 
The Luxury Chinese Kitchen Faucet Brand 
Are you looking for luxury and quality? We have got the right kitchen faucet brand for you.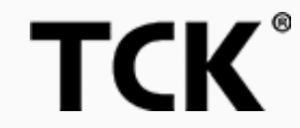 Many times, you would feel that luxury products are burning a hole in your pocket. But not to fret, we have an affordable option for you that will not compromise the quality of kitchen faucets. With a brilliant design and luxurious look, Xiamen OLT offers kitchen faucets that look ideal for any kind of decor. Their faucets provide a range of customization options and use technological innovation in all their products. 
The features you can find in their products include: 
Infrared kitchen faucets

Capacitive automatic faucets

Automatic temperature control faucets

Automatic faucets with an override manual button

Built-in sensor faucets
To avail the benefit of their luxury faucets, contact them and get a FREE quote now.
Conclusion 
This article has acquainted you with what to expect from luxury kitchen faucet brands. The top brands do not compromise with quality and make their products durable and beautifully designed. 
Brands like Xiamen OLT will give you the best customer service and offer impeccable quality and luxury wrapped in a kitchen faucet. Learn more on the Oltsw.com website.